Mazda Millenia
Model Overview
Mazda Millenia Cars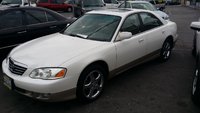 2002 Mazda Millenia reviews:
2001 Mazda Millenia reviews: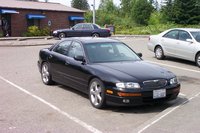 2000 Mazda Millenia reviews: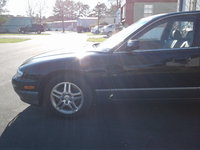 1999 Mazda Millenia reviews: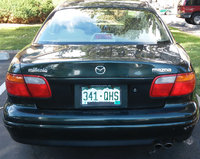 1998 Mazda Millenia reviews: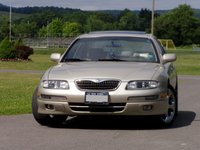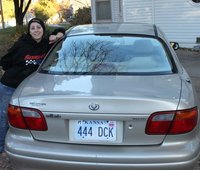 1996 Mazda Millenia reviews: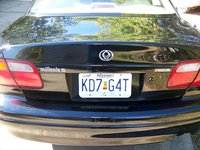 1995 Mazda Millenia reviews:
Questions
1999 Mazda Millenia S Fuse
I have a 1999 Mazda Millenia S. It has a major TCS problem, it randomly comes on while driving and I have to kill the engine and restart to get it off. I want to pull the fuse, but the manual doesn't ...
MY STEERING WHEEL DOES NOT STEER THE TIRES, JUST SPINS?
i WENT OUT TO MOVE MY CAR AN WHEN BACKING UP I TURNED THE STEERING WHEEL AN IT WILL NOT STEER THE TIRES, JUST SPINS FREELY
How Do I Shift An Automatic Out Of Park To Neutral When Battery Is Dead? Wh...
How Do I Remove And Drain The AC Refrigeration On My Mazda Milliena
Gear
Anytime am driving hold always appear on my dashboard what is it trying to tell me ?
Mazda Millenia
Overview
The Mazda Millennia was launched in 1995 as an effort by Mazda to compete with high-end luxury brands from such automakers as Honda (Acura), Toyota (Lexus), and Nissan (Infiniti). In fact, the original intent was for the Millennia to be the flagship of Mazda's own luxury car division, called Amati. But when that division was scrapped, the Millennia was slotted into Mazda's existing lineup as a high-end offering.
Throughout its eight-year run, the Millennia was offered with two engine options. Base models were equipped with a 170-horsepower 2.5-liter V6, while a higher-end S version received a supercharged 2.3-liter V6 that produced 210 horsepower. The supercharged V6 was a Miller-cycle engine that operated more efficiently than typical combustion engines.
In addition to the Base and S versions of the Millennia, an L sedan, with the base engine and an upgraded interior package, was offered in 1996 and '97, and in 2000, a Millennium Edition with the supercharged engine and a number of special features, was produced.
In keeping with its status as a luxury sedan, the Millennia was well-equipped throughout its run, with such features as air conditioning, power windows, power door locks, a tilt steering wheel with a memory feature, cruise control, automatic climate control, dual airbags, and a lighted entry system. Power front seats and side airbags were added as standard equipment later in the run. The S sedan came with such upgrades as leather seats, a power sunroof, and traction control.