Mazda Millenia
Model Overview
Used Mazda Millenia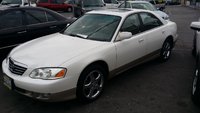 Used 2002 Mazda Millenia For Sale
| | |
| --- | --- |
| | 2 GOOD Deals |
Mazda Millenia Questions
Check Engine Light
I recently bought a 2002 millenium. I am aware of potential problems. Two days ago, the 'check engine light' came on. At a mechanic shop, two codes showed up- one for a misfire on a cylinder (needi...
Hello, Im Worndering If Anyone Has The Specs For Absolute Manifold Pressure...
I have a veh at our shop, came in with top end rebuild after overheating. Left prev. repair shop not running correctly. After diag and tearing down and checking cams and procedure from prev. shop. ...
Tcs Light Comes On And Looses Accelaration
I have 2002 Mazda Millenia S the TCS comes on by it self when driving it on the street highway speed is normal. When TCS comes on vehicle looses accellaration. what could be the cause of it.
Engine Won't Start
When my. Mazda Millinia has been sitting and we get rain it b won't start. Once whatever gains moisture has time ti dry out it will start.. Does anyone have any idea on why this is happening?
2000 Mazda Millenia Brakes
I live in Costa Rica and can't find parts for this car anywhere. I'm curious if anyone knows if brake pads from any other vehicle that might be the same size and pattern.
Older Mazda Millenia
2001 Mazda Millenia reviews: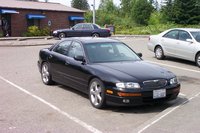 2000 Mazda Millenia reviews: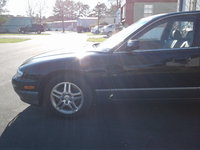 1999 Mazda Millenia reviews: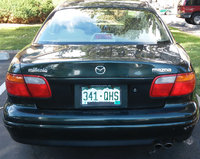 1998 Mazda Millenia reviews: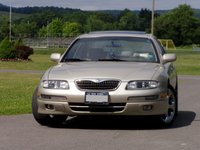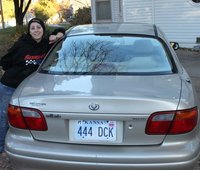 1996 Mazda Millenia reviews: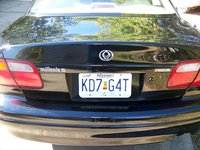 1995 Mazda Millenia reviews:





Mazda Millenia
Overview
The Mazda Millennia was launched in 1995 as an effort by Mazda to compete with high-end luxury brands from such automakers as Honda (Acura), Toyota (Lexus), and Nissan (Infiniti). In fact, the original intent was for the Millennia to be the flagship of Mazda's own luxury car division, called Amati. But when that division was scrapped, the Millennia was slotted into Mazda's existing lineup as a high-end offering.
Throughout its eight-year run, the Millennia was offered with two engine options. Base models were equipped with a 170-horsepower 2.5-liter V6, while a higher-end S version received a supercharged 2.3-liter V6 that produced 210 horsepower. The supercharged V6 was a Miller-cycle engine that operated more efficiently than typical combustion engines.
In addition to the Base and S versions of the Millennia, an L sedan, with the base engine and an upgraded interior package, was offered in 1996 and '97, and in 2000, a Millennium Edition with the supercharged engine and a number of special features, was produced.
In keeping with its status as a luxury sedan, the Millennia was well-equipped throughout its run, with such features as air conditioning, power windows, power door locks, a tilt steering wheel with a memory feature, cruise control, automatic climate control, dual airbags, and a lighted entry system. Power front seats and side airbags were added as standard equipment later in the run. The S sedan came with such upgrades as leather seats, a power sunroof, and traction control.