Available Land Rover Models
Passenger Cars
SUV/Crossovers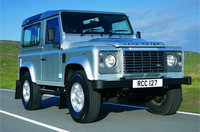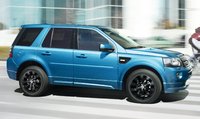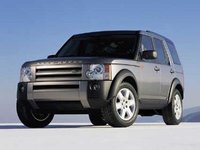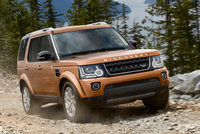 Land Rover Questions
2006 LAND ROVER RANGE ROVER HSE Vs 2002 BMW X5
I am looking purchase one of these model vehicles within the next week or so with clean car fax and under 180 thou miles. Which car would be less costly on maintenance?
Negative Odometer Reading
I noticed a negative reading on my odometer flash just before the mileage comes up. It was -925 and now it reads -1425 before it disappears. What is this?
Land Rover
I have a 2000 Land Rover I put in the key and get nothing it will not start or crank iv tried a lot of things but nothing will work so if you might know what's going on let me know
How To Remove Radiator Fan From 2008 LR2 Land Rover.
How to remove the cooling fan. Or where can i find a service manual for a 2008 LR2 land rover
New Car Purchase
I purchased a new Land Rover Range Rover listed by a New York dealer listed through your web site. It arrived in July. I live in Georgia. I like the car. I paid the dealer for Georgia taxes at t...
Older Land Rover Models
| | | |
| --- | --- | --- |
| Land Rover Discovery Series II | Land Rover Freelander | Land Rover Series I |
| Land Rover Series II | Land Rover Series IIA | Land Rover Series III |
Land Rover
Overview
For half a century, Land Rover has been the most prestigious marque in the sport utility world. Land Rover introduced the concept of offering up military-grade off-road capabilities for public use. The company was an off-shoot of the British automaker Rover, and ownership has changed hands many time since the late 1940s. Land Rover is now owned by Ford Motor Company.
By the 1960's, when Land Rover became a subsidiary of British Leyland, these simple but distinctive sport utility vehicles had spread to the remote corners of the earth, and were being used in a variety of safari and military pursuits. The Toyota Land Cruiser was a direct competitor, offering both better service and reliability.
Land Rover got an edge in 1970 with the introduction of the Range Rover, which is arguably the world's first luxury SUV. The Range Rover officially arrived in America in 1987, after many years as Grey Market import. While The Chevy Suburban and Jeep Wagoneer were similar vehicles, they could not keep up with Range Rover in the luxury department.
Soon after, Land Rover reinvented its original off-roader. In the early 1990s, the Defender 90 and Defender 110 models arrived in America as long overdue replacements for the Series III 88 and 109s. These new offerings nicely complemented the Land Rover Discovery, which was a more family-oriented SUV for less money than the Range Rover. However, the Discovery was no minivan. Perhaps you've heard of the Camel Cup?