Available Land Rover Models
Passenger Cars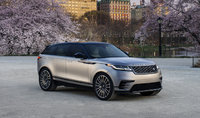 Read the

Car

Gurus

Preview
View Range Rover Velar questions
SUV/Crossovers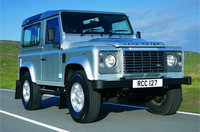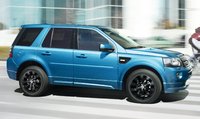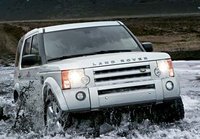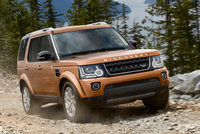 Land Rover Questions
Cannot Input Vin
I cannot input my VIN number. I did list this car twice because I could not get the image uploader to add additional photos. The VIN number is SALGS2TFXFA224666. Thank you, Lucy
Mpg For V8 94 Discovery
got a discovery 1, gas guzzler, but I enjoy its performance off road.whats the MPG for this?and any fuel saving tips?greatly appreciate it..
Steering Wheel Controls Not Lit 2004 Land Rover Discovery Se
We just purchased a 2004 LR Discovery II SE7. A variety of back lights appear to be out... the clock, AC/heat, etc. I will check the fuses on these. What I can't find out is whether or not my steeri...
Hey Guys.i Just Got A 2006 Hse Sport.i Noticed Smthng Lately - I Put The Ke...
hey guys.i just got a 2006 HSE sport.i noticed smthng lately - i put the key in the ignition & turn it once, the lights come on,but it says SERVICE under mileage. goes away once the car is fully on.?
Worth Buying 3k 1995 Classic And Repainting It Or Just Getting One Thats In...
Truth is I'm no mechanic but I want to get into owning a classic land rover. This has always been my dream car and I am trying to make it happen. Wondering if this is a good deal or if I should move o...
Older Land Rover Models
| | | |
| --- | --- | --- |
| Land Rover Discovery Series II | Land Rover Freelander | Land Rover Series I |
| Land Rover Series II | Land Rover Series IIA | Land Rover Series III |
Land Rover
Overview
For half a century, Land Rover has been the most prestigious marque in the sport utility world. Land Rover introduced the concept of offering up military-grade off-road capabilities for public use. The company was an off-shoot of the British automaker Rover, and ownership has changed hands many time since the late 1940s. Land Rover is now owned by Ford Motor Company.
By the 1960's, when Land Rover became a subsidiary of British Leyland, these simple but distinctive sport utility vehicles had spread to the remote corners of the earth, and were being used in a variety of safari and military pursuits. The Toyota Land Cruiser was a direct competitor, offering both better service and reliability.
Land Rover got an edge in 1970 with the introduction of the Range Rover, which is arguably the world's first luxury SUV. The Range Rover officially arrived in America in 1987, after many years as Grey Market import. While The Chevy Suburban and Jeep Wagoneer were similar vehicles, they could not keep up with Range Rover in the luxury department.
Soon after, Land Rover reinvented its original off-roader. In the early 1990s, the Defender 90 and Defender 110 models arrived in America as long overdue replacements for the Series III 88 and 109s. These new offerings nicely complemented the Land Rover Discovery, which was a more family-oriented SUV for less money than the Range Rover. However, the Discovery was no minivan. Perhaps you've heard of the Camel Cup?