Available Land Rover Models
Passenger Cars
SUV/Crossovers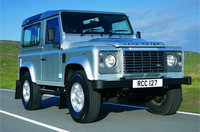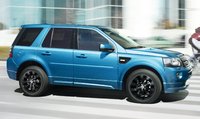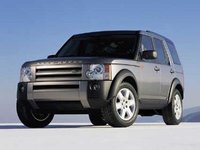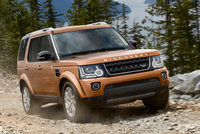 Land Rover Questions
Tire Sensor
My tire sensor light will not go off, after i replaced all tire sensors
Start Problems 96 HSE Range Rover
96 HSW Range rover cranks but wont fire. battery good, fuel good. dash shows windows not set warnings. can someone please help. Have read other forums and tried unconecting battery, key in 2 postistio...
Why Does It Take My Range Rover To Hit 1.5-2 Rpms Before It Starts Accelera...
Why does it take My Range Rover to hit 1.5-2 rpms before it starts accelerating? The abs, check engine, and brake lights are on
2017 Range Rover Brakes
We purchased a new 2017 Range Rover in March of 2017. From the get go brakes squeled. Took it in 4 times. At 3534 front pads were replaced. Tire pressure light kept coming on as well as damaged ti...
Range Rover Air Suspension
Is it possible to remove the air suspension on my 2008 Range Rover HSE with a conventional suspension with a high position Permanently.
Older Land Rover Models
| | | |
| --- | --- | --- |
| Land Rover Discovery Series II | Land Rover Freelander | Land Rover Series I |
| Land Rover Series II | Land Rover Series IIA | Land Rover Series III |
Land Rover
Overview
For half a century, Land Rover has been the most prestigious marque in the sport utility world. Land Rover introduced the concept of offering up military-grade off-road capabilities for public use. The company was an off-shoot of the British automaker Rover, and ownership has changed hands many time since the late 1940s. Land Rover is now owned by Ford Motor Company.
By the 1960's, when Land Rover became a subsidiary of British Leyland, these simple but distinctive sport utility vehicles had spread to the remote corners of the earth, and were being used in a variety of safari and military pursuits. The Toyota Land Cruiser was a direct competitor, offering both better service and reliability.
Land Rover got an edge in 1970 with the introduction of the Range Rover, which is arguably the world's first luxury SUV. The Range Rover officially arrived in America in 1987, after many years as Grey Market import. While The Chevy Suburban and Jeep Wagoneer were similar vehicles, they could not keep up with Range Rover in the luxury department.
Soon after, Land Rover reinvented its original off-roader. In the early 1990s, the Defender 90 and Defender 110 models arrived in America as long overdue replacements for the Series III 88 and 109s. These new offerings nicely complemented the Land Rover Discovery, which was a more family-oriented SUV for less money than the Range Rover. However, the Discovery was no minivan. Perhaps you've heard of the Camel Cup?