Hyundai i20
Model Overview
Hyundai i20 Cars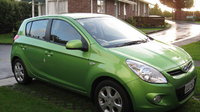 2010 Hyundai i20 reviews: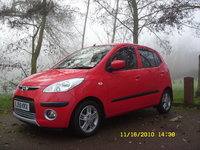 2009 Hyundai i20 reviews:






Questions
Left Side Mirror Problem
In my Hyundai i20 car model 2013 the electric foldable side mirror gives some grinding noise on the passenger side foldable mirror even after it's folded
Car Power Instability After Battery Problem
My car won't start until my friend connected my car's battery to his one. But then, after the car had already started, the lamps were blinking and unstable, the stereo system was restarting a few ...
Car Beeps Three Times When First Start Car
Hi, I have a Hyundai i30 2009 and when I put my key in and start it beeps three times. This happened after I had one of my coil springs changed not sure if coincidence or connected? What is it and how...
Tire Is Hitting Fender
As mentioned in my previous question, I have a 0 offset rim installed and 2.5" of my tires pop-out of my car's body. This is a problem when having the car loaded or going through road bumps as the tir...
Can A 15x8 Offset 0 Damage My Wheel Bearings?
I read online that this is bad for my ball joints and wheel bearings. Is this true? What other parts could be damaged by this setup?