GMC Safari Cargo
Model Overview
GMC Safari Cargo Cars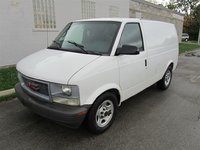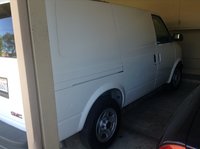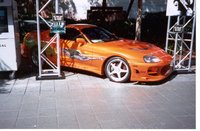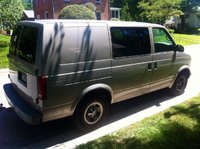 2001 GMC Safari Cargo reviews: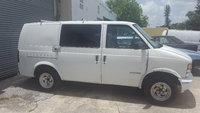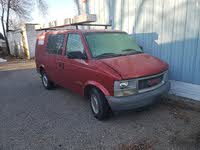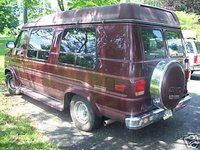 1995 GMC Safari Cargo reviews: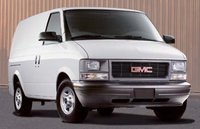 1992 GMC Safari Cargo reviews:







Questions
My 2004 Gmc Safari Does Not Read From The Obd2 Socket
Previously i was getting codes from my obd2 interface now it doesn't even power up the code reader, Now no display on the reader. hat fuse under hood or dash sends power to the obd2 reader?
Rear Window Door Won`t Unlock Onleft Side
won`T RELEASE ON TOP LELT SIDE
GMC Safari Cargo
Overview
First appearing in 1985 alongside the Chevy Astro, the GMC Safari Cargo sat on a truck-based platform and was therefore able to act as a capable commercial hauler. Starting life as a two-seater rear-wheel drive van able to tow 6000 pounds, an all-wheel drive option was added in 1990. Originally offered in regular and extended styles, the Safari Cargo dropped its regular models in 1995, settling on a 189-inch length, 111-inch wheelbase, and 170 cubic feet of cargo room.
Over the years, the 4.3-liter V6 engine was revised and updated, increasing to 190-hp from its original 150-hp. The 4-speed auto tran received a tow-haul mode in 2000, along with revisions to the engine to comply with emissions regulations. The last major changes to the Safari Cargo were in 2003, when it received larger 16-inch wheels. The Van was discontinued in 2005, due to a combination of lagging sales and stricter safety requirements. Though it only had dual front airbags, the Safari Cargo performed well in side impact tests, but received poor ratings for rollover and frontal impact.
Equipped with two front seats, air conditioning, ABS brakes, daytime running lights, and intermittent wipers, the Cargo Van emphasized functionality over comfort. A manual sliding side door was supplemented by rear barn doors. Early in its life, optional Dutch doors were offered, where the rear window opened upwards, separately from the doors. The Safari Cargo always rated well with owners in terms of its huge interior room and hauling power, but problems with a cramped front footwell and the expected low gas mileage were common.
Find great deals from top-rated dealersTM
Search