Ford Windstar Cargo
Model Overview
Ford Windstar Cargo Cars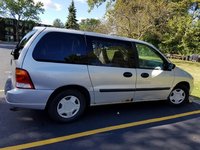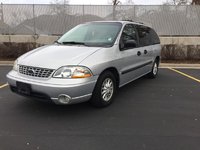 2002 Ford Windstar Cargo reviews: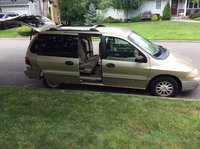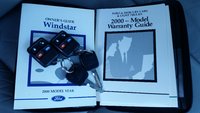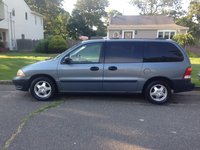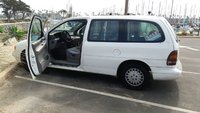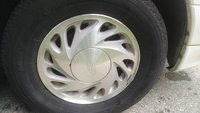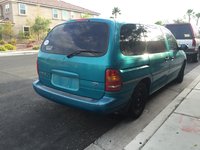 Questions
Fuse Dash Panel
Dash an haves gagesnot workin
Sandra Is Freakin Awesome
Just purchased a Ford Windstar and it cut out on me 2 days later so i had to get it towed home . Its been 3 days and just read your comment and DAMN IT it worked. You are a blessing
Fuse Or Relay
Passenger side window quit working from driver and passenger side switch what relay is for the window so I can check that before ordering a new motor.this is for a 99 ford Windstar
Front Wobble
Replaced brake pads and now have a wobble. Passenger front caliper stuck open. Can this cause wobble
2002 Ford Windstar Turns Off When Put In Gear Feels Like No Gas Goes Thru
My 2002 ford windstar has all new sensors new catalytic converter new fuel pump and still then i put in gear and push the pedal it feels like theres no power or fuel going thru. What can it be ple...
Ford Windstar Cargo
Overview
The Ford Windstar Cargo minivan was a spinoff of the popular Ford Windstar van. The Windstar was manufactured from 1995 through 2003; the Windstar Cargo was introduced in 1999 and manufactured through 2003.
Windstar Cargo vans were especially popular with drivers needing adaptive conversions for wheelchair use; the roomy rear compartment and rugged suspension were a great fit for aftermarket electric lifts and ramps.
The Windstar Cargo was reasonably fuel-efficient for its day, and for its size: EPA fuel economy estimates were 17 miles per gallon city, 22 miles per gallon highway. Still, some of this came at the expense of power, as the Windstar Cargo came off the line with a 3.0 liter V-6 engine that wasn't quite enough to give it much zip.
The Windstar line was discontinued in 2004 in favor of the Ford Freestar.