Ford Territory
Model Overview
Ford Territory Cars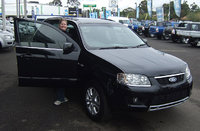 2008 Ford Territory reviews: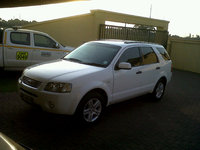 2007 Ford Territory reviews: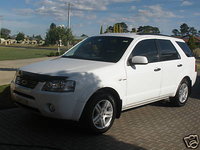 2006 Ford Territory reviews: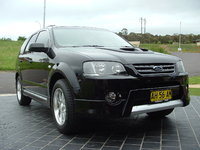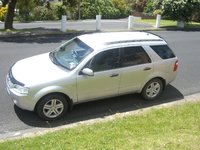 2004 Ford Territory reviews:





Questions
Hi My Ford Territory 2006 Fog ,dash And Park Ligths Doesn't Come On, Please...
How Do I Get The Letter "s" Off The Dash Board And What Does It Mean?
ngwenyasue@yahoo.com 0835515187 FELIX NGWENYA
Fuel Consumption
Does everyone get about 20l per100km in the city
The Dome Light Of My Ford Territory Won't Turn Off But All The Doors And Th...
The Heater Blows Cold Air
Ford Territory
Overview
Blazing new territory when first introduced in Australia and New Zealand in 2004, the Ford Territory seeks to be all vehicles to all people. Part SUV, with a hearty helping of sedan and a sprinkling of MPV, this crossover offered by Ford Australia became the second best-selling SUV in Australia a mere months after it launched. In 2005 it won Car of the Year and is now the best-selling SUV down under.
Its debut launched severals firsts for Australian cars. Hard to believe, but it was the first vehicle to offer both RWD and AWD, the first to come standard with side curtain airbags, and the first to feature Dynamic Stability Control. The Territory comes in three trim levels -- TX, TS, and Ghia, all with a 4.0-liter inline-6 engine. A 326-hp Turbo XR and Ghia Turbo were later introduced, and in 2008 a F6X Turbo will boost horsepower into the mid 300 range.
The Territory combines the rugged AWD system, high ride height and 18-inch alloy wheel styling of an SUV with the passenger versatility of an MPV and the suspension and handling of a family sedan. Configurable with either two or three rows, the Territory was designed to adapt to both city commutes and off-road adventures, easing the transition from weekday work to weekend fun.