Dodge Sprinter Passenger
Model Overview
Dodge Sprinter Passenger Cars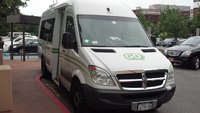 2009 Dodge Sprinter Passenger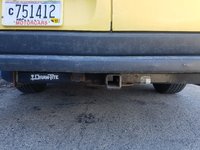 2008 Dodge Sprinter Passenger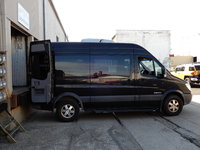 2007 Dodge Sprinter Passenger
2007 Dodge Sprinter Passenger reviews: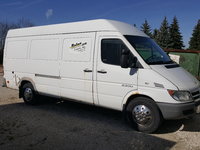 2006 Dodge Sprinter Passenger
2006 Dodge Sprinter Passenger reviews: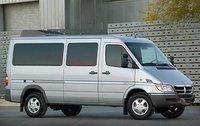 2005 Dodge Sprinter Passenger
2005 Dodge Sprinter Passenger reviews: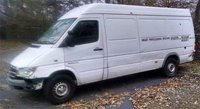 2004 Dodge Sprinter Passenger
2004 Dodge Sprinter Passenger reviews: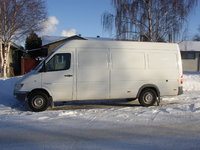 2003 Dodge Sprinter Passenger
Questions
Dodge Sprinter With Benz Engine Question
I have a 3500 2007 Sprinter with a Benz engine. When driving at constant speed I get a rythm "pulse" type of Vibration - When I look at the RPM dial it goes up for 2 seconds them back to normal in the...
I Have A 2005 Dodge Sprinter .Does Anyone Know Why My Directionals Work So...
My turn siganals work some times and some times dont unless i move the handel or steering wheel or put presure on fuse box.
Slow Sprinter
my 05 sprinter has no power. just changed 3 injector and injection pump and turbo hose. veryslow accelaration. from 60 to 70 crawls. cant go faster than 70. crawls up hills. please advise.
What Code Reader Should I Use, The Obd2 I Have For All Cars Is Not Giving M...
Sprinter Innobilizer In Use And It Will Not Start
Dodge Sprinter Passenger
Overview
The Dodge Sprinter came a bit late to our shores: It's been sold worldwide since 1995 as the Mercedes Sprinter and is a popular commercial van in Europe and elsewhere. However, it launched in the United States in 2003 under the Dodge marque and somehow hasn't quite made the splash the good people at Daimler-Chrysler hoped.
This may change with the 2007 redesign. The new Dodge Sprinter has a more aerodynamic look, but still preserves the spacious, sturdy elements of the original design. And how often do you get Mercedes-Benz engineering at Dodge prices?
The Dodge Sprinter is a popular choice for hotel shuttles, wheelchair conversions, and other commercial applications. High Roof models are favorites for RV makeovers as well. The only thing keeping the Sprinter from being one of America's most popular full-size vans may be its sticker price; we'll see if the 2007 relaunch boosts its market share.
Dodge Sprinter Passenger Experts
View All