Chrysler Laser
Model Overview
Chrysler Laser Cars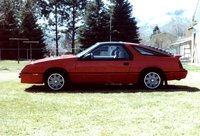 1986 Chrysler Laser reviews:

1985 Chrysler Laser reviews: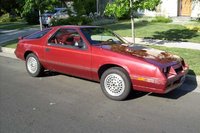 1984 Chrysler Laser reviews:
Questions
What Does Error Code #23 Throttle Body Temperatur Circuit Mean?
Error code on my 1986 Chrysler Laser 2.2 Turbo 5 speed #23 Throttle Body Temperature Circuit . What does this mean?
Squishy Pedal
Brake don't seem firm. changed master cylinder, and brake shoes. No apparant leaks. Any suggestions?
Why Did My 2.2 Turbo
my brother put a stock 2.5 block and used my 2.2 turbo head on it and it ran like most v 8's i dusted a ss monte carlo with it and had a lot of top end?