Used Acura RSX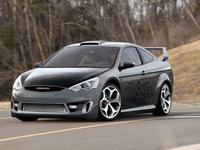 Used 2006 Acura RSX For Sale
| | |
| --- | --- |
| | 14 GOOD Deals |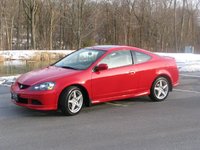 Used 2005 Acura RSX For Sale
| | |
| --- | --- |
| | 6 GOOD Deals |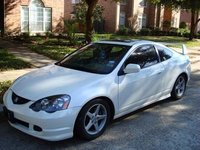 Used 2004 Acura RSX For Sale
| | |
| --- | --- |
| | 2 GOOD Deals |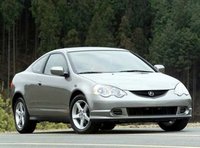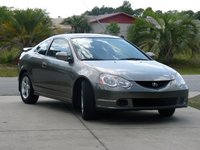 Used 2002 Acura RSX For Sale
| | |
| --- | --- |
| | 5 GOOD Deals |
Acura RSX Questions
When Dlr On The Dash Shows Up Whadoes It Mean
when dlr shows up on your dash what does that mean thank you
Downsizing To Older Car
I've written to you before. I have a 2013 Lincoln MKS with 52000 miles. I feel it's too big for me and don't like the back window. I've looked around at Toyotas and Hondas over 2012 and the wind...
Switching Subframes
Will the subframe on a 2004 Acura rsx fit on a 1986 civic so hatchback
Need Help Pleasee
Hi, I recently replaced my clutch and after driving it home I realised that when I am in 3rd gear and I put full throttle (like ripping it) and apply the clutch and remove my foot from the gas pedal...
Overheat
After Car Idles starts to run hot cooling fan doesn't turn on, if turn on AC fan does turn on
Acura RSX
Overview
The RSX was Acura's short-lived replacement for its popular Integra. First produced in 2002, the RSX was available in two trims: the standard two-door hatchback and the sportier Type S.
The Acura RSX was based on the Honda Civic platform, and comparisons to its less-expensive cousin dogged the RSX throughout its existence. Many said they felt they got more car for their dollars on the Civic, while the RSX owners tended to take the opposite argument.
The engine for the RSX was a 2.0-liter I4 throughout its lifetime with horsepower hovering between 150-160 for the standard trim and 200-210 for the Type S. Torque remained at 141 lb-ft for the standard and at 143 lb-ft for the Type S.
The standard trim was offered as both a 5-speed automatic and a 5-speed manual, while the Type S was available only as a 6-speed manual. The last RSX was produced in 2006 as Acura made the TSX its entry-level coupe.