Used Acura RSX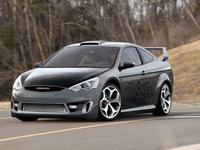 Used 2006 Acura RSX For Sale
| | |
| --- | --- |
| | 4 GOOD Deals |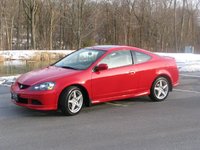 Used 2005 Acura RSX For Sale
| | |
| --- | --- |
| | 7 GREAT Deals |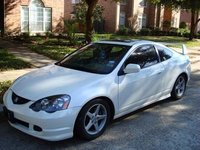 Used 2004 Acura RSX For Sale
| | |
| --- | --- |
| | 1 GOOD Deal |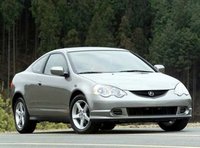 Used 2003 Acura RSX For Sale
| | |
| --- | --- |
| | 1 GOOD Deal |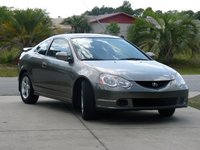 Acura RSX Questions
Idle Problem Please Help
When I start my 03 rsx type s it just starts Reving up to about 2,000 rpm then down to 0 rpm but continues to do that, then I drive it and it's kind of ok. While slowing down and down shifting int...
Clutch Slave Cylinder
2002 Acura RSX Type S. Can't shift out of neutral. Car is parked. Odd burning type smell when backing into garage. Got it into neutral finally. Engine starts and runs fine, but slows down or stal...
Do You Exchange Cash With A Buyer
I had someone coming to look at my vehicle but they had to stop at the bank first. I thought if someone purchased the car that they go directly through your app for payment and the title? Thank yo...
2005 Acura RSX HVAC Control Panel 79600-S6M-A43ZF
Will 2005 Acura RSX HVAC Control Panel 79600-S6M-A43ZF fit 2004 Acura RSX ?
Out Of Place Serpentine Belt
i just changed my power steering pump (bearings were bad), and replaced the tensioner. for some reason the serpentine belt is not staying in the middle of the wheel. I had the belt set reset to the ...
Acura RSX
Overview
The RSX was Acura's short-lived replacement for its popular Integra. First produced in 2002, the RSX was available in two trims: the standard two-door hatchback and the sportier Type S.
The Acura RSX was based on the Honda Civic platform, and comparisons to its less-expensive cousin dogged the RSX throughout its existence. Many said they felt they got more car for their dollars on the Civic, while the RSX owners tended to take the opposite argument.
The engine for the RSX was a 2.0-liter I4 throughout its lifetime with horsepower hovering between 150-160 for the standard trim and 200-210 for the Type S. Torque remained at 141 lb-ft for the standard and at 143 lb-ft for the Type S.
The standard trim was offered as both a 5-speed automatic and a 5-speed manual, while the Type S was available only as a 6-speed manual. The last RSX was produced in 2006 as Acura made the TSX its entry-level coupe.