Used Acura RSX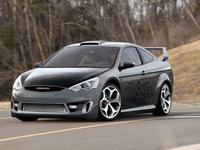 Used 2006 Acura RSX For Sale
| | |
| --- | --- |
| | 3 GOOD Deals |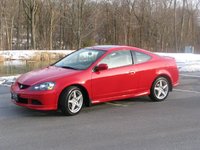 Used 2005 Acura RSX For Sale
| | |
| --- | --- |
| | 5 GOOD Deals |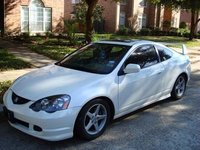 Used 2004 Acura RSX For Sale
| | |
| --- | --- |
| | 5 GOOD Deals |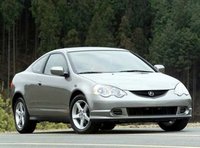 Used 2003 Acura RSX For Sale
| | |
| --- | --- |
| | 2 GOOD Deals |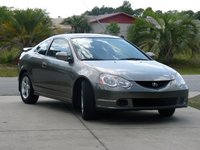 Used 2002 Acura RSX For Sale
| | |
| --- | --- |
| | 2 GOOD Deals |
Acura RSX Questions
Crack On I Don't Know What!!!!??? Helppp!!!!
So I just noticed this crack on some part of my transmission or bell housing. Still runs perfect just shifts hard into reverse. I posted a pic. Can anyone tell me how bad this is??? Ty.
Engine Swap
I have a 05 rsx type s it currently has a kz0z1 I want to swap it for a k24a2 but I am not such if the k24 will work with the wiring harnesses of the type s
04 Acura Rsx Type S
I have this 04 rsx type s and it needed a lot of stuff done like fuel pump with filters, injectors, sparks and even the cat and a universal o2 sensor and it's still giving me a p0302 for misfire a...
Intead 160 How Can I Make My Rsx Go 180 Mph What Do I Need To Boost That Up...
Radio
Radio comes on sometimes when starting then goes off . May be awhile but comes back on then off . All else in car works perfectly
Acura RSX
Overview
The RSX was Acura's short-lived replacement for its popular Integra. First produced in 2002, the RSX was available in two trims: the standard two-door hatchback and the sportier Type S.
The Acura RSX was based on the Honda Civic platform, and comparisons to its less-expensive cousin dogged the RSX throughout its existence. Many said they felt they got more car for their dollars on the Civic, while the RSX owners tended to take the opposite argument.
The engine for the RSX was a 2.0-liter I4 throughout its lifetime with horsepower hovering between 150-160 for the standard trim and 200-210 for the Type S. Torque remained at 141 lb-ft for the standard and at 143 lb-ft for the Type S.
The standard trim was offered as both a 5-speed automatic and a 5-speed manual, while the Type S was available only as a 6-speed manual. The last RSX was produced in 2006 as Acura made the TSX its entry-level coupe.