Used Acura RSX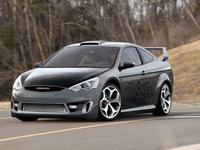 Used 2006 Acura RSX For Sale
| | |
| --- | --- |
| | 6 GREAT Deals |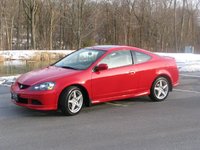 Used 2005 Acura RSX For Sale
| | |
| --- | --- |
| | 6 GOOD Deals |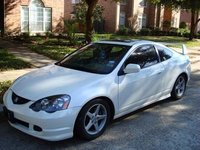 Used 2004 Acura RSX For Sale
| | |
| --- | --- |
| | 2 GOOD Deals |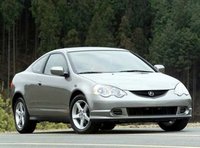 Used 2003 Acura RSX For Sale
| | |
| --- | --- |
| | 2 GOOD Deals |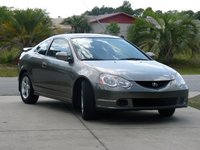 Used 2002 Acura RSX For Sale
| | |
| --- | --- |
| | 11 GOOD Deals |
Acura RSX Questions
Mazda 2003 Rsx Transmission Failed After Replacing Engine
My son's 2003 RSX's engine blew; he had a new one put in by mechanic and then transmission blew with 48 hrs. Should mechanic have seen that coming or is there no way to predict?
Why Is My Car Still Getting Verified?
waiting on verification
I Am Wanting A 2002 Acura Rsx Type S. The Car Has 135,000 Miles. I Am Wonde...
The car is in Dallas, Tx. It looks decent and has a clean tittle.
Electrical Short?
Hi I have a 03 rsx and I was driving and out of no where the radio shuts off, I thought it could be a fuse so I checked them and they were fine, I also try to lock my car using the switch on the dr...
Did I Get A Good Deal On A 02' Acura Rsx Automatic?
I got a 2002 Acura RSX automatic for 4K with only 69k miles on it and no problems...what do you guys think of the deal I'm not a car guy
Acura RSX
Overview
The RSX was Acura's short-lived replacement for its popular Integra. First produced in 2002, the RSX was available in two trims: the standard two-door hatchback and the sportier Type S.
The Acura RSX was based on the Honda Civic platform, and comparisons to its less-expensive cousin dogged the RSX throughout its existence. Many said they felt they got more car for their dollars on the Civic, while the RSX owners tended to take the opposite argument.
The engine for the RSX was a 2.0-liter I4 throughout its lifetime with horsepower hovering between 150-160 for the standard trim and 200-210 for the Type S. Torque remained at 141 lb-ft for the standard and at 143 lb-ft for the Type S.
The standard trim was offered as both a 5-speed automatic and a 5-speed manual, while the Type S was available only as a 6-speed manual. The last RSX was produced in 2006 as Acura made the TSX its entry-level coupe.