Looking for a New Volvo S60 in your area?
CarGurus has 291 nationwide Volvo S60 dealers with 5,276 new car listings.
Have you driven a 2014 Volvo S60?
Write a review!
2014 Volvo S60
Overview
At last bucking at traditions that hardly served the maker's reputation, Volvo updates the S60 for 2014—as scheduled. More typically a maker that likes to leave well enough alone for a bit longer than most other makers, Volvo decided its compact sedan could do well with a refresh in more like the usual timing, by industry standards. It's almost as if the maker is trying to make a statement—like Volvo really meant business saying it's targeting sport luxe buyers.

And previews of what's to come would agree. You wanted more technology, right? Volvo answered for 2014 with OnStar-like functionality, as requested, and then embarked on something truly stunning for future models. That's above and beyond the fact the the S60's new touchscreen uses side-mounted sensors, enabling even a gloved hand to manipulate the infotainment system for the first time ever.

Most of the major changes in store for Volvo's lineup begin for 2015 with the all-new XC90 crossover, followed shortly by an all-new 2015 flagship, potentially taking up the old S90 nameplate, to replace the current S80; and a more full-size version of this technically also midsize 5-seater. That said, the S60 doesn't really see these changes just yet, gaining for 2014 several cosmetic tweaks, newly optional sport seats and just a tiny peek at what's to come with that new 7-inch touchscreen for the infotainment system and a configurable digital gauge cluster that's standard for the T6 and optional for the base T5.

This is but a taste of the technology becoming available as the new Scalable Platform Architecture (SPA) takes hold of Volvo's lineup. With a promise of "Auto Valet," which not only parks your car but enters the lot and finds a spot without any driver interaction beyond a single button press to send or recall the car, Volvo is poised to become tech-savvy at long last and a tech leader in automaking—if not neck-and-neck with Lexus and Infiniti, ardently working on similar functionality.

No stranger to making changes for a single model year, Volvo might decide the S60 gets these platform updates as soon as the expected 2015 flagship adoption of the same, since this year sees so many superficial changes like new color, upholstery, interior, wheel, grille, hood and light designs. That's typically what automakers do just before a major overhaul, but the extent of it with these tech additions could mean this platform is sticking around at least one more year.

That being the case, there's rumor a hybrid engine will join the lineup (and a strong one at that, given the V60 plug-in's success) just before the SPA changes net totally new turbos and potentially something like Australia's 2014 S60 Polestar. A word to the wise, however, on the sole complaint levied in 2013: The current turbos don't like to start up and go in the heavy dew so typical of very cold weather. This switch from Ford-sourced technology to Japanese systems in the SPA changes just might earn Volvo that last reliability merit badge for those who simply can't let the engine settle on a steady idle before putting her in gear.

For the rest of the roads less traveled, the S60 remains in prime tried-and-true form, with all-wheel drive available for the base T5 and standard in the T6 and T6 R Design, otherwise using front-wheel (FWD) propulsion with a drivetrain that still uses all-wheel alignment to deliver its hallmark Swedish ride. An S60 on pavement is capable of zip-to-60 mph times between 6.6 and 5.5 seconds with its 2 familiar engine choices, and a 25-hp tweak for the R Design shaves 0.4 seconds off the "plain" T6 for its photo finish.

The inline-5-cylinder-powered T5 with FWD is most efficient, with its 255 hp and 266 lb-ft of torque sipping regular fuel at 21 mpg city/30 highway. The AWD T5 is just 1 mpg shy of those estimates, but if economy is no concern, then any variant of the inline-6-powered T6 does the job at 18/25, and you'll have the choice of 300 hp and 325 lb-ft of torque in the T6 or 325 hp and 354 lb-ft of torque with the R Design upgrades.

The transmission is a 6-speed automatic regardless, as Volvo still likes to keep it simple. To that end, Premier, Premier Plus and Platinum option packages—perhaps recognizable as former trim levels—are universally available no matter the powertrain, with the only exclusive features left to the R Design alone.
Updated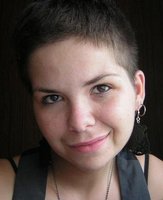 Your prototypical "Tom Girl" Patricia got her start digging into Ford engines before she aged into double digits. Gifted with a mechanical mind, her favorite pass-time in the summer is picking up a fixer-up'r at the local public auction and massaging its every ailment until it's primed for a new lover. From dirt bikes to land yachts, every partner offers something truly special in her love affair with the road - just don't tell her husband.
What's your take on the 2014 Volvo S60?
Looking for a Used
S60
in your area?
CarGurus has

8,288

nationwide S60 listings starting at

$3,300

.
Volvo S60 Questions
There aren't any questions yet. Ask the first question!