Vans Vans Vans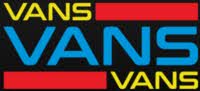 Today
9:00 AM - 6:00 PM
(Closed Now)
Show business hours
Hide business hours
By Car
By Body Style
By Price
Filter Results
Popular Used Cars
Used RAM 1500
2,740 Great Deals out of 148,708 listings starting at
$3,950
Used RAM 2500
555 Great Deals out of 37,240 listings starting at
$5,000
Used Honda CR-V
1,007 Great Deals out of 86,492 listings starting at
$1,999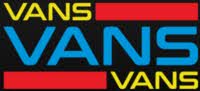 Today
9:00 AM - 6:00 PM
(Closed Now)
606 Rt 303
Blauvelt
,
NY
10913
Dealer Reviews
All reviews are verified visits to the dealer. –
Learn More
Show older dealer reviews
14
Dealer was very polite and professional although i didn t purchase the car our conversation was positive
The vans I saw looked liked they were pieced together.Rust areas were just covered with a spray can of paint.For the prices it was a waste of my time.
Apr 10, 2018
Response from current dealership:
Dear Doug, we are sorry that you got that impression from our vans! Although we do occasionally get vans that are rusted, which is natural in a used van, most of our vans are in good to very good condition. Additionally, we thoroughly inspect all of our vans and make sure that they are mechanically sound, before they leave our lot. We provide warranty on all of our vans as well, and gladly service our customers as stipulated in the agreement. Our longevity and positive feedback can attest to that :) We highly recommend that you stop by and reconsider! As well as, remove your negative comment,
More ...
Very kind and knowledgeable
I didn't have a lot of money to spend on a van. I was able to get a very fair deal. David thank you for handling everything. You're a great listener.
Expect the check engine light to come on after you drive 200 miles
Apr 10, 2018
Response from current dealership:
Dear John, thank you for your business! We do not want you or any customer to expect a check engine light after they purchase from us. Which is why, every van leaving our lot, goes through a 110 point check - making sure that it is mechanically sound. On top of that, we issue a 30 day or 1000 mile warranty! So if there is something that we missed, or if a check engine light comes on after you drive a couple hundred miles, we will gladly diagnose and fix the issue free of charge! It is in fact our commitment to stand behind our customers post sale, that separates us from the rest! If you have a
More ...
Quick to respond Polite Listens respectfully Answer questions and addresses needs properly
Excellent customer service Friendly and helpful
Place sucks, poor business operation and product is low quality used vehicles
Apr 10, 2018
Response from current dealership:
Dear John, we are deeply hurt by your expressions and distaste of our business. We are especially sad that you don't feel like you've had a commendable experience dealing us! We really do try to operate in the most professional and straight forward manner possible. In fact, we are very often praised for being a trustworthy and honorable dealership - whereas some of our competitors may not be. If there is anything in particular that you'd like to discuss or if you feel like there are any specific issues that we can rectify, please do not hesitate to reach out to us. We would love to hear from y
More ...
Demeanor is short if you don't get to the sale of punch line quick,that's not the way to sell a vehicle over the phone,but willing to give another shot ,everyone is entitled to a bad day!
Bought vehicle. David was great. In and out with a set of wheels within 3 hours.