Volvo Dealers near Phoenix, AZ
Showing Volvo dealers within 50 mi of Phoenix, AZ
Authorized Volvo Dealers
4001 N 89th St
Scottsdale, AZ 85251
(Closed Now) 8:00 AM - 8:00 PM
"Great place to buy a car."
2205 W Bell Rd
Phoenix, AZ 85023
(Closed Now) 7:00 AM - 8:00 PM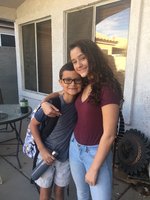 "Be very careful requesting the "internet price" via the CarGuru questionaire with this dealer. Yes... they will quote you a reduced internet price but when I informed them that I was a paying CASH customer (AND was prepared to do so based upon their quoted price via my personal email) they referred me to THEIR own T&C on THEIR website (not necessarily shown on CarGuru) that stated the internet price was based on the customer taking THEIR financing and anybody paying CASH would be subject to a 1000.00 premium for paying CASH. How unethical and misleading! And several emails with their GM got me nowhere and any customer service after this exchange was obviously poor so I did NOT buy from them and YES I still paid with old fashioned CASH :) "
3285 S Gilbert Rd
Gilbert, AZ 85297
(Closed Now) 8:00 AM - 6:00 PM

"I put in four different applications. Started off with a quick response but right after I submitted an app they texted saying they weren't able to find a lender. Literally two minutes after the app went through. I feel as if they didn't want to do business with me, because I'm sureit takes longer to review an application. "
Displaying dealers 1 - 3 of 3