Subaru Dealers near Dallas, TX
Showing Subaru dealers within 50 mi of Dallas, TX
Authorized Subaru Dealers
4480 W Plano Pkwy
Plano, TX 75093
(Open Now) 9:00 AM - 8:00 PM
2651 William D Tate Ave
Grapevine, TX 76051
(Open Now) 8:30 AM - 8:00 PM

"Great followup"
1608 W Moore Ave
Terrell, TX 75160
(Open Now) 9:00 AM - 8:00 PM
"They were great. Very responsive."
1100 S Central Expy
Mckinney, TX 75070
(Open Now) 8:30 AM - 9:00 PM
"Got approved through the bank had the down payment was going next day to sign papers work was contacted 4 hrs later and was told they sold the car to someone else"
5150 S Interstate 35 E
Denton, TX 76210
(Open Now) 8:00 AM - 9:00 PM
3505 W. Loop 820 S.
Fort Worth, TX 76116
(Open Now) 9:00 AM - 8:00 PM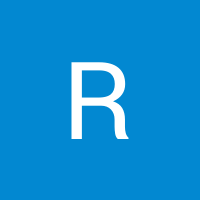 "Crooks with smiles. I purchased my Subaru BRZ there and everyone is always smiling. The problem is that everything I was told turned out to be a lie. I was given a "discount" that magically disappeared with "add-ons". I asked to do my own financing and please do not have a free for all on my credit by doing hard inquiries. I found out a day later they did 7 hard inquiries and lowered my credit score 40 points. I was in the fiance room for 45 minutes saying over and over again I did not want the extended warranty. I finally gave up and said yes just to get out of the room. I came back later and cancelled the extended warranty. That was 8 weeks ago. I have made numerous calls and keep getting blown off. The "credit" they say you will get when you cancel does not exist. They are crooks and con men who smile all the time lying and deceiving you."
7800 Lemmon Ave.
Dallas, TX 75209
6930 S Interstate 35 E
Corinth, TX 76210
5150 S Interstate 35 E
Denton, TX 76210
(Open Now) 8:00 AM - 8:00 PM
Displaying dealers 1 - 9 of 9