Mazda Dealers near San Antonio, TX
Showing Mazda dealers within 50 mi of San Antonio, TX
Authorized Mazda Dealers
4220 Fredericksburg Rd
San Antonio, TX 78201
"Great experience and very nice people"
9333 San Pedro
San Antonio, TX 78216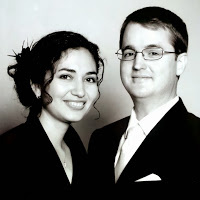 "nice people, but not the car for me"
6980 Nw Loop 410
San Antonio, TX 78238
"Set up appointment an hour before going into the dealership to see the car and make sure it was available. Sat in an office for almost 20 minutes by myself before they told me they sold it the night before."
12115 N Interstate 35
San Antonio, TX 78233
"I wasn't too happy with these guys. My saleswoman wasn't knowledgeable. I was very adamant about buying the truck from the start and they still went thru the whole "trying to sell me process". After waiting 3 hours to sign all the paperwork, I finally finished just to be told that they needed to start cleaning and "filling" up the vehicle. An hour later, they finally got it ready. Come to find out that filling up the vehicle means putting $10 in the tank when they had it at empty when I got it. It's a good thing I found this truck on CarGurus and did all the work because I would have really been pissed if I was really a customer of theirs. "
3363 Interstate 35 S
New Braunfels, TX 78132
"I called the dealer on the phone to confirm they still had the vehicle for sale. I was told they did. Drove there an hour later and the vehicle was magically sold. Then they asked, "Is there anything else you're looking for?" We walked out."
Displaying dealers 1 - 5 of 5