Lincoln Dealers near Tampa, FL
Showing Lincoln dealers within 50 mi of Tampa, FL
Authorized Lincoln Dealers
10505 N Florida Ave
Tampa, FL 33612
(Open Now) 8:30 AM - 8:00 PM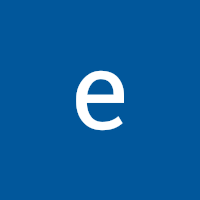 "Negotiations are still ongoing because the car is over priced but positive experience so far."
2085 Gulf-to-Bay Boulevard
Clearwater, FL 33765
(Open Now) 9:00 AM - 8:00 PM

"They were wonderful and I bought the car. Had been shopping for a year. Thanks CarGurus "
941 E Main St
Lakeland, FL 33801
(Open Now) 8:00 AM - 7:00 PM

"Jamie and Xavier made my buying Experience here Awesome!"
7200 Broad St.
Brooksville, FL 34601
(Open Now) 9:00 AM - 8:00 PM
"Went to this dealer and was never treated so ridiculous and rudely in my life! Wanted to run my credit and get me approved to make sure I could "buy the vehicle" before I could test drive it.... little did he know I was planning on paying cash for it. I told him that was insane and he said he was "protecting his vehicles from getting miles on them" lmao. I wasn't going to drive it to Orlando! It was unprofessional and very rude. They have nice cars but obviously are hiding things. My advice stay FAR FAR AWAY!"
6760 14th St W
Bradenton, FL 34207
(Open Now) 8:30 AM - 7:00 PM

"Responded right away"
3015 Lake Alfred Rd.
Winter Haven, FL 33881
(Open Now) 8:00 AM - 7:30 PM

"Helpful people. I wasnt able to go to the dealership ."
Displaying dealers 1 - 6 of 6