Lincoln dealerships near me (Paris, TX)
3 dealerships within 50 mi
Paris Ford Lincoln
|
View Inventory
2020 NE Loop 286, Paris, TX 75460 (2 mi)
Horrible especially with the sales rep person Austin they gave me. Austin would keep sending credit app after credit app when I wouldn't ask for one.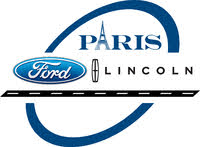 Sales hours
Sun: Closed
Mon: 9:00 AM - 7:00 PM
Tue: 9:00 AM - 7:00 PM
Wed: 9:00 AM - 7:00 PM
Thu: 9:00 AM - 7:00 PM
Fri: 9:00 AM - 7:00 PM
Sat: 9:00 AM - 6:00 PM
Brian Toliver Ford Lincoln
|
View Inventory
1040 Gilmer St, Sulphur Springs, TX 75482 (37 mi)
Luke was very honest and helpful. He explained why vehicle was priced so well and what service they would be doing to it. It wasn't exactly what I was looking for so I haven't made a purchasing decision yet. Sales hours
Sun: Closed
Mon: 8:30 AM - 6:00 PM
Tue: 8:30 AM - 6:00 PM
Wed: 8:30 AM - 6:00 PM
Thu: 8:30 AM - 6:00 PM
Fri: 8:30 AM - 6:00 PM
Sat: 8:30 AM - 5:00 PM
Elliott Ford Lincoln
|
View Inventory
2055 Burton Rd, Mt Pleasant, TX 75455 (47 mi)
Sales hours
Sun: Closed
Mon: 8:00 AM - 6:00 PM
Tue: 8:00 AM - 6:00 PM
Wed: 8:00 AM - 6:00 PM
Thu: 8:00 AM - 6:00 PM
Fri: 8:00 AM - 6:00 PM
Sat: 9:00 AM - 3:00 PM
Displaying dealers 1 - 3 of 3