Kia Dealers near San Diego, CA
Showing Kia dealers within 50 mi of San Diego, CA
Authorized Kia Dealers
2501 National City Blvd
National City, CA 91950

"They were wonderful w the follow up even though I did not purchase."
7303 Clairemont Mesa Blvd
San Diego, CA 92111
7303 Clairemont Mesa Blvd
San Diego, CA 92111
560 Auto Park Drive
Chula Vista, CA 91911
541 North Johnson
El Cajon, CA 92020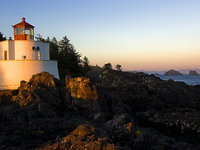 "Horrible, call it my mistake or just he fact that this dealership was a scam. First of all the salesmen was nice Memo was his name. Prounounced meh - Mo. Him and I hit it off right away. And I could tell he was at the whim of his sales manager the moment we sat to discuss numbers. Don't go here if you don't mind feeling like a walking bag of money. Because that's how I felt. The moment they realized I might be military (which I am not) they slapped on ridiculous amounts of fees, not only this but they were forcing me to buy things THEY installed and were not willing to slash in the overall price. The biggest drawback was when they lied to me stating the price of the vehicle was a mistake. Well if that was a mistake why did the dealer 80 miles away mark it at the same exact price? It was no mistake, it was intentional and he stood by it. Which upset me that he would lie to my face. So I took my business elsewhere. And am very satisfied with my purchase. At the end of the day I bought a another vehicle same make and model for a better price. Customer care was fantastic. It's all about how you treat people."
1501 Auto Park Way South
Escondido, CA 92029
"This dealer has immediately contacted me regarding my inquiry and continues communication in a very professional manner."
1940 National City Blvd
National City, CA 91950
540 Auto Park Drive
Chula Vista, CA 91911
5331 Paseo Del Norte
Carlsbad, CA 92008
Displaying dealers 1 - 9 of 9