BMW Dealers near Providence, RI
Showing BMW dealers within 50 mi of Providence, RI
Authorized BMW Dealers
1515 Bald Hill Rd
Warwick, RI 02886

"Scott Keifer was outstanding in helping me select my new vehicle. He was patient and provided all the information I needed to make my decision. I would highly recommend working with Scott to select your next vehicle!"
1215 W Main Rd
Middletown, RI 02842
"Milton was a very diligent and responsive sales person, the deal he had was great, but I needed to buy the car that day, and trade in a leased BMW with 5 months left on the lease, and did not want to drive to Rhode Island and back. Had he been in Greenwich, I would have bought the car from him as he had a great deal."
918 Providence Highway
Norwood, MA 02062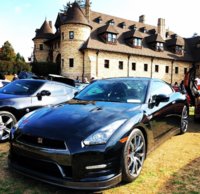 "Contacted dealer 2 days ahead of time for a scheduled test drive of the car, dealer notified me they were all set and ready for my test drive. Arrived at the dealer and waited for a sales person, was greeted by one of the sales manager and brought to where the car was, it was still on the second floor in to show room, not even ready for me to test drive. Drive 45 mins to see/test drive the car and completely wasted my time. Told the dealer my time line to purchase and they were very pushy on wanting me to buy it that day. Will be doing business at another dealer when its the time for me to buy."
770 Boston Turnpike
Shrewsbury, MA 01545

"Very good. Buying this car."
1040 Hingham St
Rockland, MA 02370
" Great experience with this dealership from beginning to end. Thoroughly professional, and I could not be happier with my car. It is exactly what I wanted and was delivered in meticulous condition with a full tank of gas. I found the financial advisor, Ivo Petrov to be particularly helpful in selecting the type of extended service contract that would best meet my needs. The mini sales representative, Tawana Ho, could not have been more personable or effective. The dealership manager, Alexander Stoyanov called me personally with the answer to a question. Great dealership. This is my third Mini, and this dealership has been a pleasure to work with. Mini Takes pride in service to its customers, - And it shows."
128 Boston Post Rd
Sudbury, MA 01776
"thanks let me know its sold"
1168 Commonwealth Ave
Boston, MA 02134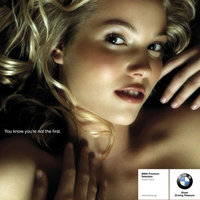 "Excellent experience. Janely and Sara E. are very pleasurable to work with via email and phone. Especially recommending Sara E of her excellent customer service! Been shopping for an M for months prior to visiting Herb Chambers. Emailed them and Internet team emailed back. Exchanged a few emails with Sara E., who was a doll and pleasure to work with, and even tried hard to obtain the original Monroney sticker from the previous owner at my request. Visited the dealership at the end of December and worked with Richard Baldani, who is also very pleasant to work with. He went above and beyond to make sure that I have everything I need for the new vehicle (and I am very OC regarding my cars) though their pricing was rigid with their SMART pricing (have a few comparable vehicles that are priced competitively though from independent dealers since I have been researching the vehicle for almost 8 months), which was not his fault. He is also very knowledgeable about the vehicle and BMWs in general (I rarely say this since I've been in love with BMWs since I was 5 and not a lot of consultants has the BMW knowledge comparable to mine), which is very comforting. They have reduced pricing over a month and discounted at the end of year to help move inventory, which finally came within my budget. Justin Shin, the finance manager was also good to work with and offered very attractive rates from BMW financial, even better than my CPC (Chase) preferred rates, which came as a surprise. Communication from them was also great and Rich tried to keep me up-to-date since they had to ship the car and registering it from a different state. Though their vehicle pricing could have been more attractive, I would definitely do business with them again simply from their great customer service."
543 Colman St
New London, CT 06320
"Texted and e-mailed me to answer questions I had in less than a few hours. When I informed them we were not interested they did not harass us. Just let us know if we had any questions or changed our mind to contact the dealership."
1040 Hingham St
Rockland, MA 02370
543 Colman St
New London, CT 06320
Displaying dealers 1 - 10 of 10