Saab 9-7X Cars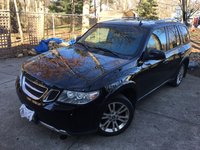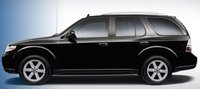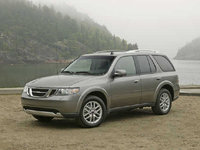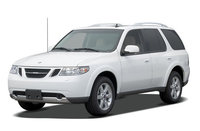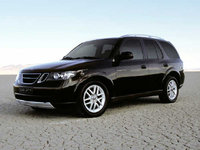 Questions
2008 Saab 9-7x. Car Wont Start All Interior Lights Come On
2005 SAAB 9-7X 4D 4X4 New Batteries Keep On Draining, No Leak Detected, Alt...
Three AAA batteries since October. No 'leak' or 'drain' detected when tested, alternator is good. Either three AAA batteries were bad, or there is something coming on that drains the battery in 48 hou...
Why Have You Not Sent Me My Title To The Car You Sold Me 3 Weeks Ago?
you took my toyota rav4 on trade and sold me a saab 9-7. you took the title of my rav4. why won't you send me a bill of sale and the title to the saab?
Rattle From Front Driver Side At 3mph
Also my 2007 Saab 9-7x has this rattle like noise coming from them from driver side as soon as you hit exactly 35mph... and only at 35.... At 34 you hear nothing... And at 36 you hear nothing... ...
Saab 2008 97x Jerking And Slipping When Accerlating
I have a 2008 Saab 97x with 89000 miles. Just recently, when I am move from a stop position and begin accelerating my car will jerk two or three times as if it's shifting and then when I come to a st...
Saab 9-7X
Overview
This mid-sized SUV was introduced in 2005 as Saab jumped in to grab some of the guzzler-buying crowd. It was a little late in the trend, especially since the 9-7X's foremost rival, the fellow Swede known as the Volvo XC90, had been in the picture since 2003 and has sold very well in its time.
Saab called on its GM parent in this SUV endeavor, and sure enough, the truck-based 9-7X is undeniably related to the Chevy TrailBlazer and GMC Envoy. It's even made in Ohio.
Saab has made its SUV more European than those all-American cousins by adding a firmer suspension, lower ride stance, stronger frame, and hardier brakes. Plus, the steering gets European-style tuning, the front stabilizer bar is bigger, and there's a self-leveling rear air suspension. And the location of the ignition switch in the center console screams Saab like nothing else--you're not going to confuse this product with anything GM-branded.
Find great deals from top-rated dealersTM
Search