Used Saab 9-7X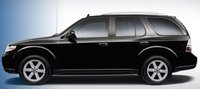 Used 2008 Saab 9-7X For Sale
| | |
| --- | --- |
| | 5 GOOD Deals |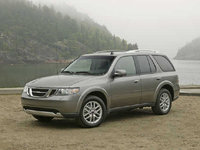 Used 2007 Saab 9-7X For Sale
| | |
| --- | --- |
| | 3 GOOD Deals |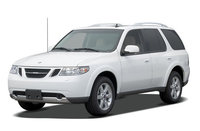 Used 2006 Saab 9-7X For Sale
| | |
| --- | --- |
| | 1 GREAT Deal |
Saab 9-7X Questions
Why Doesn't My Headlights Turn Off Automatically?
when i get out of truck and shut it off the headlights should shut off automatically but they are not. what is the problem?
2008 Saab 9-7x. Car Wont Start All Interior Lights Come On
Engine Rev High Gear Won't Switch Easy
My Saab is revung high but the gear switches slow
2006 97x Saab Evrytime I Press On My Brake Pedal It Blows The Fuse For Tur...
Stabilitrac Needs Service Light Comes On Intermittently But Diagnostics Are...
Older Saab 9-7X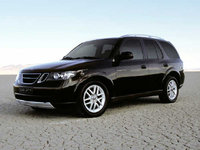 Saab 9-7X
Overview
This mid-sized SUV was introduced in 2005 as Saab jumped in to grab some of the guzzler-buying crowd. It was a little late in the trend, especially since the 9-7X's foremost rival, the fellow Swede known as the Volvo XC90, had been in the picture since 2003 and has sold very well in its time.
Saab called on its GM parent in this SUV endeavor, and sure enough, the truck-based 9-7X is undeniably related to the Chevy TrailBlazer and GMC Envoy. It's even made in Ohio.
Saab has made its SUV more European than those all-American cousins by adding a firmer suspension, lower ride stance, stronger frame, and hardier brakes. Plus, the steering gets European-style tuning, the front stabilizer bar is bigger, and there's a self-leveling rear air suspension. And the location of the ignition switch in the center console screams Saab like nothing else--you're not going to confuse this product with anything GM-branded.