Saab 9-3 SportCombi
Model Overview
Saab 9-3 SportCombi Cars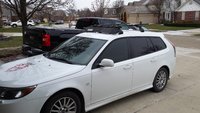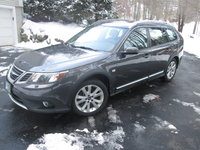 2010 Saab 9-3 SportCombi reviews: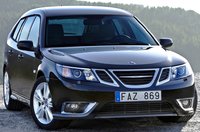 2009 Saab 9-3 SportCombi reviews: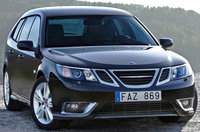 2008 Saab 9-3 SportCombi reviews: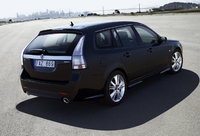 2007 Saab 9-3 SportCombi reviews: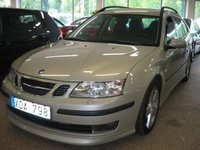 2006 Saab 9-3 SportCombi reviews:
Questions
Are Saab's Good Cars?
Looking at an '07 Saab 9-3 Sport Combi 2.0T but know nothing about them.
I Have A 2008 9-3 Aero Will Not Turn Over Far Enough To Start?
We replaced the battery a year ago and now my car does not have enough juice to do anything other than put up the windows. I tries to turn it over but just clicks.
Engine Light
My 2002 Saab 9-3 has had all new hoses, motor mount, and now the engine light wont go off. Had the battery, alternator and all that checked. Any suggestions? One more thing do these cars have strut...
I Have A 2008 Saab 9-3 Aero. It Did Not Start So I Called AAA And Got A Jum...
A couple of days later after no use, the car started but it wasn't turning over right away. This continued for the next week. Today the car wouldn't start even when I tried to jump it again. I he...
How Do I Know If I Need New Shocks And Struts
Saab 9-3 SportCombi
Overview
Saab's 9-3 Sport-Combi has a short history. It is only in its third year, having debuted as a 2006 model.
The Euro-luxury wagon fills the slot for a roomier yet not overwhelming well-handling car with increased utility. It also indulges Saab-lovers' wish to raise a hatch, as was once the norm for each and every Saab product before the sedan styling was introduced. More importantly, it provides a wonderful option for those who want more function without additional height.
Like the other models that bear the 9-3 name, the junior Sport-Combi comes in two trims denoted by engine: the 2.0T with its four-cylinder powerplant and the Aero, which features a turbocharged V6. It also naturally features the jet-inspired cockpit and other elements that lend to Saab's aeronautic beginnings, the most evident of which is its overall aerodynamic design.
Saab did no skimping on safety equipment or comfort amenities. The list of standard equipment includes all types of airbags, the latest technology in vehicle control, leather seating, and automatic dual climate control.
Find great deals from top-rated dealersTM
Search