Honda Civic del Sol
Model Overview
Honda Civic del Sol Cars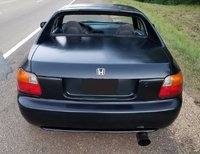 1997 Honda Civic del Sol reviews: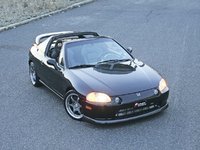 1996 Honda Civic del Sol reviews: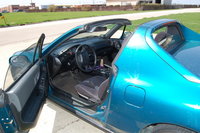 1995 Honda Civic del Sol reviews: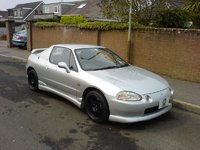 1994 Honda Civic del Sol reviews: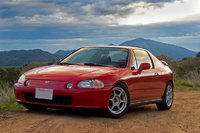 1993 Honda Civic del Sol reviews:
Questions
Will This Car Increase In Value?
Will my 1993 Honda del Sol increase in value since they no longer make the vehicle?
Is K20 Capable Swap For Del Sol? Never Seen It Done...
i would love to know if you could swap for a k20 in a 93 del sol? also if you can do you know if you have to do as much conversions for the weight compensations like h22 swaps and such. thanks.
Does My 1997 Honda Del Sol Have A Diagnostic Port? If So Where Is It?
Starting Issues
Some days my car will start and run fine and then there are days when it won't start at all. The engine will turn over but it wouldn't start, as if it is not getting fuel. I was told it was the c...
Where Is The OBD 1 Connection
Honda Civic del Sol
Overview
The Honda Civic del Sol is still a reliable, fun-in-the-sun type car, that drivers really enjoy - and many can even afford.
The top of the car is completely removable, and luxury abounds for an affordable price.
It's no longer made, but check out Honda's S2000 if you want a newer Honda sports car!
Find great deals from top-rated dealersTM
Search