Honda Civic del Sol
Model Overview
Honda Civic del Sol Cars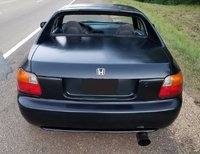 1997 Honda Civic del Sol reviews: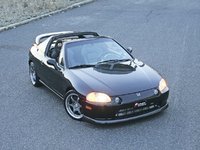 1996 Honda Civic del Sol reviews: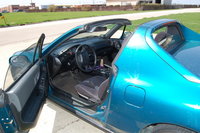 1995 Honda Civic del Sol reviews: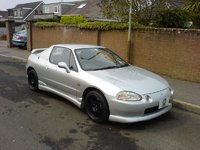 1994 Honda Civic del Sol reviews: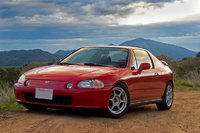 1993 Honda Civic del Sol reviews:
Questions
Is K20 Capable Swap For Del Sol? Never Seen It Done...
i would love to know if you could swap for a k20 in a 93 del sol? also if you can do you know if you have to do as much conversions for the weight compensations like h22 swaps and such. thanks.
Crankshaft P Ully Bolt
Where can I find a crankshaft pully bolt for my 97 honda del sol. For example does lows or home depot carry bolts exsactly the same? I tried autozone,advanced,and O'Reilly, but i heard lows or hom...
Trouble Starting
i have a 1993 honda civic del sol i just replaced the coil because of no spark and coil spring was damaged any suggestions its getting gas got spark what am i missing. the timming belt was replaced ...
Will This Car Increase In Value?
Will my 1993 Honda del Sol increase in value since they no longer make the vehicle?
93 Del Sol Turns Over But Wont Start.
One morning the car started just fine after going to the store i come out and go to start it but it cranks but no start. It made a clicking noise at the t handle shiftier (automatic) like if i was p...
Honda Civic del Sol
Overview
The Honda Civic del Sol is still a reliable, fun-in-the-sun type car, that drivers really enjoy - and many can even afford.
The top of the car is completely removable, and luxury abounds for an affordable price.
It's no longer made, but check out Honda's S2000 if you want a newer Honda sports car!