Honda Civic del Sol
Model Overview
Honda Civic del Sol Cars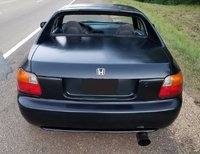 1997 Honda Civic del Sol reviews: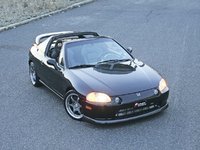 1996 Honda Civic del Sol reviews: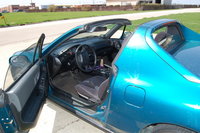 1995 Honda Civic del Sol reviews: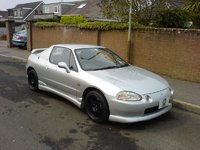 1994 Honda Civic del Sol reviews: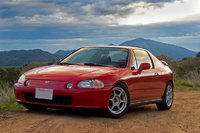 1993 Honda Civic del Sol reviews:
Questions
When I Turn My Switch To Crank It Won't Do Anything, But My Battery Is Good...
I parked my car, got in it the next morning would not start. I turn my key and it won't start, it does not make any kind of noise when turning the key sounds dead but battery is 100% does anyone ha...
Engine Performance
I have a 1993 Honda del Sol 2 door coupe standard shift. When I start it and leave to go to work I cannot rev the engine past 2700 RPMs without the engine sputtering. I have to drive slow under 2...
Starting Issues
Some days my car will start and run fine and then there are days when it won't start at all. The engine will turn over but it wouldn't start, as if it is not getting fuel. I was told it was the c...
Getting No Electrical Power To My 1997 Honda Del Sol...
to my question... im getting no electrical power at all... I had key in on position to check radio and other items.. but when turned key to get started, the electrical went out...so im getting no elec...
Review A Dealership
I would like to review a dealership on this site but did not use this site to find the car. Is there any way that I can verify that I bought the car from him and have been in constant contact via e...
Honda Civic del Sol
Overview
The Honda Civic del Sol is still a reliable, fun-in-the-sun type car, that drivers really enjoy - and many can even afford.
The top of the car is completely removable, and luxury abounds for an affordable price.
It's no longer made, but check out Honda's S2000 if you want a newer Honda sports car!