Daihatsu Terios
Model Overview
Daihatsu Terios Cars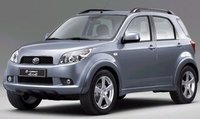 2007 Daihatsu Terios reviews: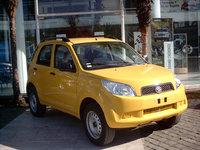 2006 Daihatsu Terios reviews: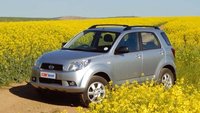 2004 Daihatsu Terios reviews: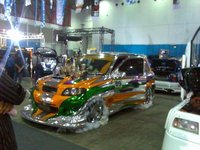 1999 Daihatsu Terios reviews:


Questions
Oil In Radiator
My Dihatsu trios engine 3SZVE , after fix head while test run there is continuance oil leak to radiator , and also water leak from head gasket to out , All new original gasket , Pls advice what to...
Firing Sequence
Good afternoon kindly enlighten me. Serviced the head after 2005 Terios blew the top gasket. this the 1300 4 cylinder 16 valve engine. struggling to get it started again and i think the timing or fi...
Do You Know If The Auto Trans On The J100 And J102 Are Exactly The Same?
I know the J102 has a DOHC KE-VE engine and the older J100 hasa SOHC HC-EJ engine, both are 1.3 litre petrol.
Miles Per Gallon
hi what will a 1999 daihatsui terios 1.3 do to a gallon of petrol
MAINTENANCE NEEDED
WHAT MAINTENANCE IS NEEDED FOR MY 2008 DAIHATSU USED SINCE 01/02/2010