Chevrolet R/V 3500
Model Overview
Chevrolet R/V 3500 Cars

1991 Chevrolet R/V 3500 reviews: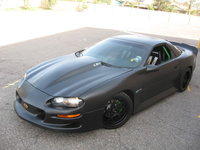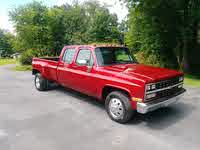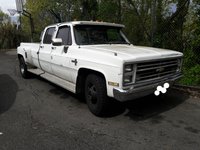 Questions
Truck Has No Power Thru The Ignition
I have a 1990 Chevy r3500. I was driving it and went over a rough set of railroad tracks and the truck died. I have power to the headlights but no power thru the ignition. I changed the ignition swit...
I Have A 1983 Fleetwood South Wind P30 7.4 454 Big Block And Already Change...
changed fuel pump but still not receiving gas?
1990 South Wind Rv Will Not Start
Bad Computer Ground?? 1991 454 Motor Home Class A
I grounded out my alternator wire (by accident!!) on my 1991 GMC 454 motor home while it was running. Stopped it dead. Now barely runs; won't idle, rpms up and down as you feather the throttle just ...
1989 Mallard Sprinter 454 W/62000 Miles
I bought this t.v. a few weeks ago and lets just say the seller is a major bullshitter. I left with the t.v. that for the past 3 times I was there had a low battery issue and it wouldn't start. On...