Chevrolet R/V 3500
Model Overview
Chevrolet R/V 3500 Cars

1991 Chevrolet R/V 3500 reviews: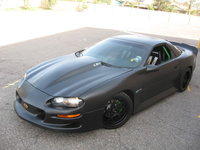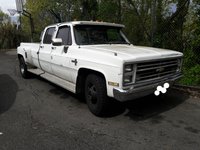 Questions
Bad Computer Ground?? 1991 454 Motor Home Class A
I grounded out my alternator wire (by accident!!) on my 1991 GMC 454 motor home while it was running. Stopped it dead. Now barely runs; won't idle, rpms up and down as you feather the throttle just ...
1989 Mallard Sprinter 454 W/62000 Miles
I bought this t.v. a few weeks ago and lets just say the seller is a major bullshitter. I left with the t.v. that for the past 3 times I was there had a low battery issue and it wouldn't start. On...
Do You Have Rvs
motorized camper on wheels
I Am Not Getting Fuel To Te Engine For Starting. Where Is The Fuel Filter?...
I Have A 1983 Fleetwood South Wind P30 7.4 454 Big Block And Already Change...
changed fuel pump but still not receiving gas?