/

Miller Ford Lincoln Sales
Miller Ford Lincoln Sales

Internet Approved, Blue Oval Certified, Quality Checked
1594 Route 38
Lumberton, NJ 08048

Mapa e indicaciones
| | |
| --- | --- |
| Ventas: (609) 910-2899 | Servicio: (888) 225-6959 |
Cerrado hoy (dom.)
Mostrar horas de atención
Ocultar horas de atención
39.982200622558594
-74.79530334472656
Miller Ford Lincoln Sales
1594 Route 38
Lumberton, NJ 08048
Precio
Incluye avisos sin precio disponible
https://static.cargurus.com/images/forsale/2014/08/22/04/32/2011_buick_lacrosse-pic-120255243966169362-152x114.jpeg
2011 Buick LaCrosse CXL FWD

Used Cars

in

Lumberton, NJ 08048

$2,708 POR DEBAJO

VIM de CarGurus de $11,698

Precio: $8,990

Millaje: 46,362

Ubicación: Lumberton, NJ 08048

Tiempo promedio en el mercado:

24 días

Usados certificados:

No

Transmisión:

Automática

Color:

Midnight Blue Metallic

Descripción:

2011 Buick LaCrosse CXL FWD usados en venta - $8,990, 46,362 millas con Asientos de cuero, Escotilla, Sist. de navegación, Bluetooth, Rines de Aluminio, Encendido Remoto, Paquete Comodidad, Paquete de Conveniencia
https://static.cargurus.com/images/forsale/2019/09/26/01/59/2015_toyota_highlander-pic-4980629975865663448-152x114.jpeg
2015 Toyota Highlander Limited AWD

Used Cars

in

Lumberton, NJ 08048

$2,268 POR DEBAJO

VIM de CarGurus de $29,058

Precio: $26,790

Millaje: 23,669

Ubicación: Lumberton, NJ 08048

Tiempo promedio en el mercado:

45 días

Usados certificados:

No

Transmisión:

Automática

Color:

Predawn Gray Mica

Descripción:

2015 Toyota Highlander Limited AWD usados en venta - $26,790, 23,669 millas con Bluetooth, Asientos de cuero, Cámara de Retroceso, Escotilla, Sist. de navegación, Rines Cromados
https://static.cargurus.com/images/forsale/2019/10/29/02/59/2017_honda_civic-pic-7074342058142738734-152x114.jpeg
2017 Honda Civic EX

Used Cars

in

Lumberton, NJ 08048

$1,517 POR DEBAJO

VIM de CarGurus de $17,007

Precio: $15,490

Millaje: 26,715

Ubicación: Lumberton, NJ 08048

Tiempo promedio en el mercado:

23 días

Usados certificados:

No

Transmisión:

Transmisión variable continua

Color:

Modern Steel Metallic

Descripción:

2017 Honda Civic EX usados en venta - $15,490, 26,715 millas con Bluetooth, Cámara de Retroceso, Escotilla, Encendido Remoto, Rines de Aluminio
https://static.cargurus.com/images/forsale/2020/01/10/02/38/2014_volkswagen_jetta-pic-4468969269153263401-152x114.jpeg
2014 Volkswagen Jetta S

Used Cars

in

Lumberton, NJ 08048

$1,602 POR DEBAJO

VIM de CarGurus de $11,592

Precio: $9,990

Millaje: 10,155

Ubicación: Lumberton, NJ 08048

Tiempo promedio en el mercado:

21 días

Usados certificados:

No

Transmisión:

Automática

Color:

Moonrock Silver Metallic

Descripción:

2014 Volkswagen Jetta S usados en venta - $9,990, 10,155 millas con Rines de Acero
https://static.cargurus.com/images/forsale/2020/01/01/03/05/2008_gmc_yukon-pic-6146556904302418253-152x114.jpeg
2008 GMC Yukon SLT2 4WD

Used Cars

in

Lumberton, NJ 08048

$1,831 POR DEBAJO

VIM de CarGurus de $14,821

Precio: $12,990

Millaje: 102,058

Ubicación: Lumberton, NJ 08048

Usados certificados:

No

Transmisión:

Automática

Color:

Sonoma Red Metallic

Descripción:

2008 GMC Yukon SLT2 4WD usados en venta - $12,990, 102,058 millas con Asientos de cuero, Escotilla, Sist. de navegación, Paquete de Suspensión, Bluetooth, Cámara de Retroceso, Rines de Aluminio, Encendido Remoto, Paquete Premium
https://static.cargurus.com/images/forsale/2020/01/03/03/30/2015_honda_fit-pic-2617342229644907106-152x114.jpeg
2015 Honda Fit EX

Used Cars

in

Lumberton, NJ 08048

$1,117 POR DEBAJO

VIM de CarGurus de $11,107

Precio: $9,990

Millaje: 79,592

Ubicación: Lumberton, NJ 08048

Tiempo promedio en el mercado:

24 días

Usados certificados:

No

Transmisión:

Transmisión variable continua

Color:

Crystal Black Pearl

Descripción:

2015 Honda Fit EX usados en venta - $9,990, 79,592 millas con Bluetooth, Cámara de Retroceso, Escotilla, Rines de Aluminio
https://static.cargurus.com/images/forsale/2019/11/27/03/50/2013_honda_cr-v-pic-3810174788658894681-152x114.jpeg
2013 Honda CR-V EX-L AWD

Used Cars

in

Lumberton, NJ 08048

$1,153 POR DEBAJO

VIM de CarGurus de $13,143

Precio: $11,990

Millaje: 108,651

Ubicación: Lumberton, NJ 08048

Tiempo promedio en el mercado:

36 días

Usados certificados:

No

Transmisión:

Automática

Color:

Urban Titanium Metallic

Descripción:

2013 Honda CR-V EX-L AWD usados en venta - $11,990, 108,651 millas con Bluetooth, Asientos de cuero, Cámara de Retroceso, Escotilla, Rines de Aluminio
https://static.cargurus.com/images/forsale/2019/11/01/01/47/2016_lincoln_mkz-pic-5378814040145176653-152x114.jpeg
2016 Lincoln MKZ AWD

Used Cars

in

Lumberton, NJ 08048

$1,663 POR DEBAJO

VIM de CarGurus de $19,354

Precio: $17,691

Millaje: 46,909

Ubicación: Lumberton, NJ 08048

Tiempo promedio en el mercado:

54 días

Usados certificados:

Sí

Transmisión:

Automática

Color:

White Platinum Metallic Tri-coat

Descripción:

2016 Lincoln MKZ AWD usados en venta - $17,691, 46,909 millas con Bluetooth, Cámara de Retroceso, Escotilla, Rines de Aluminio, Encendido Remoto, Sist. de navegación
https://static.cargurus.com/images/forsale/2016/01/26/07/52/2013_ford_focus-pic-6285410153981114179-152x114.jpeg
2013 Ford Focus ST

Used Cars

in

Lumberton, NJ 08048

$1,104 POR DEBAJO

VIM de CarGurus de $13,094

Precio: $11,990

Millaje: 83,075

Ubicación: Lumberton, NJ 08048

Tiempo promedio en el mercado:

28 días

Usados certificados:

No

Transmisión:

Manual

Color:

Black

Descripción:

2013 Ford Focus ST usados en venta - $11,990, 83,075 millas con Bluetooth, Escotilla, Rines de Aluminio
https://static.cargurus.com/images/forsale/2019/10/26/03/17/2017_kia_sportage-pic-261190792783023039-152x114.jpeg
2017 Kia Sportage LX

Used Cars

in

Lumberton, NJ 08048

$1,266 POR DEBAJO

VIM de CarGurus de $16,256

Precio: $14,990

Millaje: 20,331

Ubicación: Lumberton, NJ 08048

Tiempo promedio en el mercado:

31 días

Usados certificados:

No

Transmisión:

Automática

Color:

Pacific Blue

Descripción:

2017 Kia Sportage LX usados en venta - $14,990, 20,331 millas con Bluetooth, Cámara de Retroceso, Rines de Aluminio
https://static.cargurus.com/images/forsale/2020/01/03/03/30/2016_subaru_outback-pic-7390341873111225393-152x114.jpeg
2016 Subaru Outback 3.6R Limited

Used Cars

in

Lumberton, NJ 08048

$1,517 POR DEBAJO

VIM de CarGurus de $22,508

Precio: $20,991

Millaje: 53,575

Ubicación: Lumberton, NJ 08048

Tiempo promedio en el mercado:

32 días

Usados certificados:

Sí

Transmisión:

Transmisión variable continua

Color:

Ice Silver Metallic

Descripción:

2016 Subaru Outback 3.6R Limited usados en venta - $20,991, 53,575 millas con Bluetooth, Asientos de cuero, Cámara de Retroceso, Escotilla, Rines de Aluminio, Sist. de navegación
https://static.cargurus.com/images/forsale/2020/01/17/03/10/2012_honda_odyssey-pic-5461193372800257535-152x114.jpeg
2012 Honda Odyssey Touring FWD

Used Cars

in

Lumberton, NJ 08048

$1,283 POR DEBAJO

VIM de CarGurus de $17,273

Precio: $15,990

Millaje: 47,918

Ubicación: Lumberton, NJ 08048

Tiempo promedio en el mercado:

22 días

Usados certificados:

No

Transmisión:

Automática

Color:

Polished Metal Metallic

Descripción:

2012 Honda Odyssey Touring FWD usados en venta - $15,990, 47,918 millas con Bluetooth, Asientos de cuero, Cámara de Retroceso, Escotilla, Rines de Aluminio, Sist. de navegación
https://static.cargurus.com/images/forsale/2019/12/13/02/48/2016_jeep_cherokee-pic-7304461995492428620-152x114.jpeg
2016 Jeep Cherokee Latitude 4WD

Used Cars

in

Lumberton, NJ 08048

$1,132 POR DEBAJO

VIM de CarGurus de $15,522

Precio: $14,390

Millaje: 78,319

Ubicación: Lumberton, NJ 08048

Tiempo promedio en el mercado:

44 días

Usados certificados:

No

Transmisión:

Automática

Color:

Eco Green Pearlcoat

Descripción:

2016 Jeep Cherokee Latitude 4WD usados en venta - $14,390, 78,319 millas con Bluetooth, Cámara de Retroceso, Rines de Aluminio, Sist. de navegación, Paquete de Orden Rápida
https://static.cargurus.com/images/forsale/2020/01/01/03/05/2015_volkswagen_golf_sportwagen-pic-2687170451869052785-152x114.jpeg
2015 Volkswagen Golf SportWagen S

Used Cars

in

Lumberton, NJ 08048

$1,025 POR DEBAJO

VIM de CarGurus de $12,015

Precio: $10,990

Millaje: 60,295

Ubicación: Lumberton, NJ 08048

Usados certificados:

No

Transmisión:

Automática

Color:

Platinum Gray Metallic

Descripción:

2015 Volkswagen Golf SportWagen S usados en venta - $10,990, 60,295 millas con Bluetooth, Rines de Aluminio
https://static.cargurus.com/images/forsale/2019/11/30/17/40/2016_ram_1500-pic-31155331437081575-152x114.jpeg
2016 RAM 1500 Express Crew Cab 4WD

Used Cars

in

Lumberton, NJ 08048

$1,388 POR DEBAJO

VIM de CarGurus de $25,778

Precio: $24,390

Millaje: 30,952

Ubicación: Lumberton, NJ 08048

Tiempo promedio en el mercado:

47 días

Usados certificados:

No

Transmisión:

Automática

Color:

Delmonico Red Pearlcoat

Descripción:

2016 RAM 1500 Express Crew Cab 4WD usados en venta - $24,390, 30,952 millas con Bluetooth, Cámara de Retroceso, Paquete de Orden Rápida
Favor de Esperar ...
¡FIltra tus criterios de búsqueda!
Los parámetros de tu búsqueda resultaron en un gran número de avisos de . Hemos limitado los resultados a los mejores 2,000 avisos.
Todas las evaluaciones son de visitas verificadas al concesionario. –
Más información
CarGurus
https://www.cargurus.com
Very courtious and responded quickly.
CarGurus
https://www.cargurus.com
Great dealer! Customer service was excellent, I felt from the start to the end that they really wanted my business. I went back the next night to do paperwork and pick up my vehicle, in and out in one hour. Very pleased!
CarGurus
https://www.cargurus.com
CarGurus
https://www.cargurus.com

Marcus Smith got back to me right away, was helpful, informative, answered all my questions and gave me an out the door quote. I went in a different direction and purchased an suv rather than a pickup, but would definitely recommend this dealer.
CarGurus
https://www.cargurus.com

Contacted me upon request. That's all.
CarGurus
https://www.cargurus.com
With most dealerships, your internet POC (point of contact) usually is never there, or they are completely unavailable at the time of arrival. That's expected!! Well, while arriving at WINNER FORD, although our internet correspondence wasn't there, I must say, we weren't bombarded with any pushy salesman but considering we came to specifically view 2 used vehicles, this was a rare case where we wanted someone to at least ask if we needed anything. This was a bitter-sweet moment! I mean, no one likes to be swarmed with annoying salesman (we appreciated that) but in our case, finding help was a bit difficult during this visit. Nonetheless, we came to see two vehicles! They were the same price, similar features and both advertised online. We finally caught the eye of an employee (Caesar) who at the time was having a meeting with his boss. He immediately sprang into action to assist us! His pleasant demeanor, and warm smile, helped us look pass the absence of help in the showroom. He took us out to locate the used vehicles we requested to see and lightly jogged to the vehicle to pull it up for us, for a test drive. He showed a bit of urgency! NICE! We later learned 1 of the 2 vehicles we came for wasn't available as it was just traded in and needing some "work done" but was assured we would receive a call once it was complete. In the meantime, we drove the other SUV and a comparable vehicle to the one not yet available. Our stay was quick, efficient and overall pleasant! We decided not to go with the 1st vehicle as it didn't have NAV. We had hopes of the dealership adding as an upgrade but with the Ford Touch Technology, we came to understand that's not as easy as it sounds. On our way out the door, we met the sales manager. He offered looking for our wants/needs at the auction, that week, and would likely find exactly what we were looking for. We excitingly left with some optimism. Needless to say, we never got a call about the other vehicle (yay or nay) although we DID get some follow ups via email that were rather "canned" generated responses and rather impersonal to say the least. We also never got any follow-ups about any auction finds either. A sales manager left a voicemail 2 days later mentioning he found another vehicle "for our daughter, in our price range" but it was an older model (different body style), didn't have the navigation we were looking for and we quite honestly never discussed price stipulations, or anything for our daughter, which leads us to believe our files may have gotten mixed up with someone else. Things started off rocky, greatly improved but the ball was dropped just slightly along the way. This is still a place we'd consider, for the likes of Caesar and the sales manager at WINNER FORD but the search continues!!
CarGurus
https://www.cargurus.com

CarGurus
https://www.cargurus.com

Great prices!!!! Our salesman Richard was very professional, friendly, and able to answer any questions we had. Best car buying experience I ever had!!!! Will return when we need our next new will also tell friends and family about our experience.
CarGurus
https://www.cargurus.com

They contacted me but i had already purchased another vehicle
CarGurus
https://www.cargurus.com
Trusted dealership with good quality autos excellent staff very helpful and friendly will go there again for my next auto
CarGurus
https://www.cargurus.com

Good morning it was a good experience, The vehicle was out there when we got there we were introduced to a sales person and he told us about the vehicle. thank you
1 persona/s le/s resultó útil este Evaluación.
1
Respuesta del concesionario actual:
Thanks so much for your kind words! We certainly appreciate the opportunity that your interest presented!!
CarGurus
https://www.cargurus.com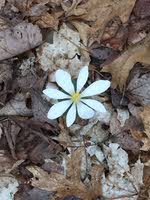 Visited the dealership today 2/5/2018. Originally in the market for another vehicle but purchased this one Jeep today:) Randy Taft is an experienced salesman who new the vehicles in stock, he was friendly and detailed. Soup to nuts we were out of the dealership within a couple of hours. Used Car manager Michael Simon was efficient and knowledgeable about the used vehicles history and other vehicles in the area for comparison. Friendly negotiations NO pressure truly seamless when talking to Don Ratcliffe about warranties. Finally, this was an AMAZING team to work with. Highly recommend working with this dealership!
Leer 36 evaluaciones anteriores
Ocultar evaluaciones anteriores
Mostrar evaluaciones anteriores del concesionario
36
Otros concesionarios cercanos