Dennis Hyundai of Dublin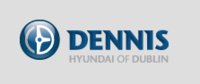 Ventas: (614) 889-2441 Servicio: (877) 438-9883
Hoy
9:00 A M - 8:00 P M
(Abierto ahora)
Mostrar horas de atención
Ocultar horas de atención
Buscar usados
Buscar nuevos
Por auto
Por carrocería
Por precio
Filtrar resultados
Otros concesionarios cercanos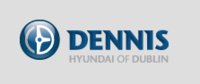 Hoy
9:00 A M - 8:00 P M
(Abierto ahora)
Evaluaciones del concesionario
Todas las evaluaciones son de visitas verificadas al concesionario. –
Más información
This is my 3rd vehicle purchased from Dennis Hyundai, and I have been happy with each experience. Bryan was very helpful and quick to answer and questions.
We were able to look at the car, test drive it, get the price as advertised with no haggling or pressure. The dealership also cleaned up the car and changed the oil before my daughter took the Kia off the lot. She also gets one free oil change. Dealing with Dennis Hyundai was a great experience.
I emailed and called several times over the course of a week. The emails were responded to but my phone calls and messages were not returned. It wasnt until the car I was interested in sold that and wrote a complaint in an email that someone called me. The staff was friendly though.
Anthony was great! I love my car
Wish I could leave no stars, very unprofessional. I was told by one of the salespeople, "we've got room to move on this car, I can't take off thousands but we want to sell it". I drive 100 miles and am told they "just lowered the price"(they actually raised it a week ago, thanks Cargurus). They also refused to go down one penny on a car with deep gashes on all 4 wheels and chips in the front of the paint. The other salesperson (I couldn't remember the name of the first one) , Gabe, showed me a friend of his who sent a text that he wanted to buy the car, I guess that was supposed to make me buy it. Surprisingly, it's still there a week later
They were fine. Dropped asking price $700.00 of the 06' Avalanche so we bought it. Nice truck.
Great sales person. He had no clue about the car I was interested in, but he let me investigate on my own. No pressure and only tried to assist. I eventually purchased the vehicle. (2003 Corvette). Hyundai selling a vette. I really appreciated his honesty. More dealerships need sales people of his character. Thumbs up to Dennis and Cameron.
Friendly, courteous and professional staff
Great helpful and great people to deal with.
This place is amazing and they go the extra mile for you
Was contacted by dealer..very helpful. Decided on different dealer.
Excellent could not be better good job they're all good people and do their job well
Amazing to do business with
Skip the email and call if interested. Once I got to the right person my quest was seamless.
Mostrar evaluaciones anteriores del concesionario
16
They made great effort to help, but the car posted on Gurus had more options than what was actually on the lot. Fortunately, they told me on the phone exactly what the options were, so I did not make an unneeded trip to check out the car.
Purchased another Santa Fe Sport. Dealer was very helpful and considered my need a and terms. Great people to work with
We didn't purchase this car, but we did purchase another model from Hyundai in Dublin. Great Customer Service!!!
Very fast response, pleasant sales person.
Yes. This car (black) not silver as described earlier. The car was EXACTLY what I was looking for. The dealer was very responsive. The dealer listened and met my needs and treated me exceptionally well. They made the process very easy and I felt NO pressure for upsells.
Exceptional experience. Scott Foreman was an absolute pleasure to deal with. Would buy from Scott again without hesitation.
Responded quickly! Good communication!
The car we looked at was not prepared for sale. It wouldn't start then there was a noise in the rear end. They where supposed to check it out and call me the next day. They called 2 days later and said nothing was wrong with it. That is not how I like to do business. Although the sales person was very nice the feeling I got from the dealership overall was not good.
Fantastic sales people . Never rude or pushy. Will recommend them to family.
Called and called and called, bordered on harrassment
The attention and service were excellent
Friendly service people. Financing really worked with me. Salesman stayed way past his closing time (Ryan) to make sure I was happy.
I was given the impression they would work with me on trade-in and pricing on the vehicle. That did not happen. It was a complete was of time.