Concesionarios Alfa Romeo cerca de San Diego, CA
Mostrando concesionarios Alfa Romeo dentro de 50 mi de San Diego, CA
Concesionarios Alfa Romeo autorizados
5135 Convoy St
San Diego, CA 92111
(Abierto ahora) 9:00 AM - 7:00 PM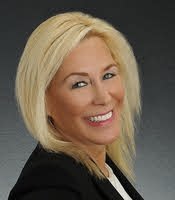 "The dealer was very fast to respond to my inquiry. When I arrived I found the salesperson and manager to be extremely helpful. They were not push. I feel they sincerely tried to help me find my perfect car. The manager even helped me with ideas to Sell my current car. He even gave me a copy of my car fax. I would most definitely do business with this dealership again. I highly recommend this car dealer. I'm in the service business myself. So I know I'm a tough customer and not often do I give rave reviews such as this. "
5515 Car Country Dr
Carlsbad, CA 92008
(Abierto ahora) 8:30 AM - 8:00 PM
"Excellent service, quick response. My situation changed, when I am ready again, I will make contact"
Mostrando concesionarios 1 - 2 de 2