Best Small SUVs for Sale in Columbus, GA
By Car
By Body Style
By Price
Compact luxury SUVs have become super popular because of their plush interiors, elevated driving height, cutting-edge infotainment systems, and snow-ready capability when equipped with all-wheel drive. Some of them even go off road. When 3,115 CarGurus users ranked their favorite small luxury SUVs, the Porsche Macan came out on top. Our shoppers loved its power, looks, and handling. Runner-ups included the Audi Q5 and the Infiniti QX50. The Audi scored highly in back-seat comfort and cargo capacity, while the Infiniti won points for its value. Also on the list were the Mercedes-Benz GLC-Class and BMW X3. All of these cars are great options for those who want a small SUV with a little extra comfort and cache.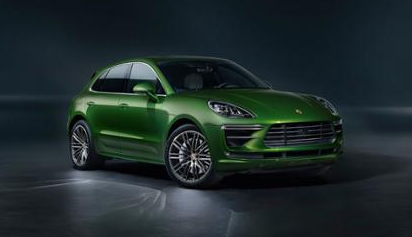 ---
Don't miss out on the car for you.
Save this search to get alerted when cars are added.
2019 Hyundai Tucson SE AWD
Year:

2019

Make:

Hyundai

Model:

Tucson

Body type:

SUV / Crossover

Doors:

4 doors

Drivetrain:

All-Wheel Drive

Engine:

164 hp 2L I4

Exterior color:

Coliseum Gray

Combined gas mileage:

23 MPG

Fuel type:

Gasoline

Interior color:

Gray

Transmission:

6-Speed Automatic

Mileage:

67,419

NHTSA overall safety rating:

5

Stock number:

TT957299

VIN:

KM8J2CA42KU957299
2023 Jeep Cherokee Altitude Lux 4WD
Warner Robins, GA (77 mi)
$3,738 below market
---
Year:

2023

Make:

Jeep

Model:

Cherokee

Body type:

SUV / Crossover

Doors:

4 doors

Drivetrain:

Four-Wheel Drive

Engine:

180 hp 2.4L I4

Exterior color:

Gray (Granite Crystal Metallic Clearcoat)

Combined gas mileage:

25 MPG

Fuel type:

Gasoline

Interior color:

Black

Transmission:

9-Speed Automatic

Mileage:

9,662

NHTSA overall safety rating:

Not Rated

Stock number:

518002A

VIN:

1C4PJMMB7PD106799
2018 Subaru Outback 2.5i Premium AWD
Year:

2018

Make:

Subaru

Model:

Outback

Body type:

Wagon

Doors:

4 doors

Drivetrain:

All-Wheel Drive

Engine:

175 hp 2.5L H4

Exterior color:

Magnetite Gray Metallic

Fuel type:

Gasoline

Interior color:

Titanium Gray

Transmission:

Continuously Variable Transmission

Mileage:

105,633

NHTSA overall safety rating:

5

Stock number:

W4016A

VIN:

4S4BSACC0J3334426
2023 Mazda CX-5 2.5 S Carbon Edition AWD
Year:

2023

Make:

Mazda

Model:

CX-5

Body type:

SUV / Crossover

Doors:

4 doors

Drivetrain:

All-Wheel Drive

Engine:

187 hp 2.5L I4

Exterior color:

Polymetal Gray

Combined gas mileage:

27 MPG

Fuel type:

Gasoline

Interior color:

Black

Transmission:

6-Speed Automatic

Mileage:

3,985

NHTSA overall safety rating:

Not Rated

Stock number:

SP321

VIN:

JM3KFBCM2P0137007
2018 Subaru Outback 3.6R Limited AWD
Year:

2018

Make:

Subaru

Model:

Outback

Body type:

Wagon

Doors:

4 doors

Drivetrain:

All-Wheel Drive

Engine:

256 hp 3.6L H6

Exterior color:

Silver

Combined gas mileage:

23 MPG

Fuel type:

Gasoline

Interior color:

Black

Transmission:

Automatic

Mileage:

73,951

NHTSA overall safety rating:

5

Stock number:

336032

VIN:

4S4BSENC5J3336032
---
Year:

2020

Make:

Ford

Model:

Escape

Body type:

SUV / Crossover

Doors:

4 doors

Drivetrain:

Front-Wheel Drive

Engine:

1.5L I3

Combined gas mileage:

30 MPG

Fuel type:

Gasoline

Transmission:

8-Speed Automatic

Mileage:

23,901

NHTSA overall safety rating:

Not Rated

Stock number:

219657P

VIN:

1FMCU0H63LUB17512
---
Year:

2018

Make:

Ford

Model:

Escape

Body type:

SUV / Crossover

Doors:

4 doors

Drivetrain:

Front-Wheel Drive

Engine:

179 hp 1.5L I4

Exterior color:

Brown (Beige)

Combined gas mileage:

26 MPG

Fuel type:

Gasoline

Transmission:

6-Speed Automatic

Mileage:

36,995

NHTSA overall safety rating:

5

Stock number:

219584A

VIN:

1FMCU0GD6JUD06765
---
Year:

2019

Make:

Ford

Model:

Escape

Body type:

SUV / Crossover

Doors:

4 doors

Drivetrain:

All-Wheel Drive

Engine:

179 hp 1.5L I4

Exterior color:

Oxford White

Combined gas mileage:

25 MPG

Fuel type:

Gasoline

Interior color:

Charcoal Black

Transmission:

6-Speed Automatic

Mileage:

70,904

NHTSA overall safety rating:

5

Stock number:

219633P

VIN:

1FMCU9HD8KUA43733
2023 Kia Sportage X-Line AWD
---
Year:

2023

Make:

Kia

Model:

Sportage

Body type:

SUV / Crossover

Doors:

4 doors

Drivetrain:

All-Wheel Drive

Engine:

187 hp 2.5L I4

Exterior color:

Ebony Black

Combined gas mileage:

25 MPG

Fuel type:

Gasoline

Interior color:

Black

Transmission:

8-Speed Automatic

Mileage:

31,469

NHTSA overall safety rating:

Not Rated

Stock number:

PG033540

VIN:

5XYK6CAF8PG033540
2017 Hyundai Tucson 1.6T Limited AWD
---
Authorized Hyundai Dealer
Year:

2017

Make:

Hyundai

Model:

Tucson

Body type:

SUV / Crossover

Doors:

4 doors

Drivetrain:

All-Wheel Drive

Engine:

175 hp 1.6L I4

Exterior color:

Dazzling White

Fuel type:

Gasoline

Interior color:

Brown (Beige)

Transmission:

7-Speed Automatic

Mileage:

52,459

NHTSA overall safety rating:

5

Stock number:

PHK23493

VIN:

KM8J3CA21HU365204
2019 Mazda CX-5 Sport FWD
Year:

2019

Make:

Mazda

Model:

CX-5

Body type:

SUV / Crossover

Doors:

4 doors

Drivetrain:

Front-Wheel Drive

Engine:

187 hp 2.5L I4

Exterior color:

Sonic Silver Metallic

Combined gas mileage:

28 MPG

Fuel type:

Gasoline

Interior color:

Black

Transmission:

6-Speed Automatic

Mileage:

41,178

NHTSA overall safety rating:

5

Stock number:

PE677268A

VIN:

JM3KFABM6K0527936
2018 Volkswagen Tiguan SEL 4Motion
Year:

2018

Make:

Volkswagen

Model:

Tiguan

Body type:

SUV / Crossover

Doors:

4 doors

Drivetrain:

All-Wheel Drive

Engine:

184 hp 2L I4

Exterior color:

White

Combined gas mileage:

24 MPG

Fuel type:

Gasoline

Interior color:

Titan Black

Transmission:

8-Speed Automatic

Mileage:

57,372

NHTSA overall safety rating:

Not Rated

Stock number:

RG440004A

VIN:

3VV2B7AX5JM111814
2019 Hyundai Tucson Value FWD
Year:

2019

Make:

Hyundai

Model:

Tucson

Body type:

SUV / Crossover

Doors:

4 doors

Drivetrain:

Front-Wheel Drive

Engine:

164 hp 2L I4

Exterior color:

Coliseum Gray

Combined gas mileage:

26 MPG

Fuel type:

Gasoline

Interior color:

Black

Transmission:

6-Speed Automatic

Mileage:

43,335

NHTSA overall safety rating:

5

Stock number:

078316

VIN:

KM8J33A40KU078316
2022 Hyundai Tucson SEL FWD
Year:

2022

Make:

Hyundai

Model:

Tucson

Body type:

SUV / Crossover

Doors:

4 doors

Drivetrain:

Front-Wheel Drive

Engine:

187 hp 2.5L I4

Exterior color:

Quartz White

Combined gas mileage:

29 MPG

Fuel type:

Gasoline

Interior color:

Black

Transmission:

8-Speed Automatic

Mileage:

31,167

NHTSA overall safety rating:

Not Rated

Stock number:

027773

VIN:

5NMJB3AEXNH027773
2022 Subaru Crosstrek Premium AWD
---
Year:

2022

Make:

Subaru

Model:

Crosstrek

Body type:

SUV / Crossover

Doors:

4 doors

Drivetrain:

All-Wheel Drive

Engine:

152 hp 2L H4

Exterior color:

Crystal White Pearl

Fuel type:

Gasoline

Interior color:

Black w/Orange Stitching

Mileage:

3,803

NHTSA overall safety rating:

5

Stock number:

P2077

VIN:

JF2GTAEC1NH204587