Scion Dealers near Providence, RI
Showing Scion dealers within 50 mi of Providence, RI
Authorized Scion Dealers
620 S Washington St
North Attleboro, MA 02760
(Open Now) 9:00 AM - 9:00 PM

"The service is grate but they don't aviable to negotiation "
1154 New State Highway
Raynham, MA 02767
(Open Now) 9:00 AM - 8:30 PM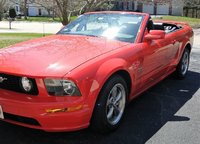 "I called to VERIFY that the car I was interested in was available for a test drive. I asked for pictures and was never sent any. I made a appointment. I drove 25 miles to see it and it was in their shop being worked on. Pissed me off even though they were nice to me when I got there."
277 Providence Highway
Norwood, MA 02062
(Open Now) 8:30 AM - 9:00 PM
"They took 24 hours for each email turn around so auto I wanted was sold (not this one) and I found another at another dealer before the turn arounds let me see more, negotiate more with Boch. Although I gave my phone #, no one called to accelerate the process. Wish they'd had faster Email response. "
1626 Worcester Road
Framingham, MA 01702
(Open Now) 9:00 AM - 8:00 PM

"I was contacted immediately via email and set up appointment to test drive. The sales consultant, John Milliken, was knowledgeable and professional during the entire process."
210 Union St
Braintree, MA 02184
(Open Now) 9:00 AM - 9:00 PM
"They werent very helpful. I asked about the price and was told thats the price! Being in sales i know you have to at least make an effort and other than writing me back which was more than a few did they didnt make any effort to earn my business. Probably would of purchased the next day if they said they could go down to $20,500 "
234 Worcester St
Wellesley Hills, MA 02481
(Open Now) 9:00 AM - 9:00 PM

"It was a horrible experience I had texted back and forth regarding the specific vehicle that I was going to be driving an hour to see including a text confirmation in the morning I literally arrived into the parking lot and received a text saying that the truck had been sold. If this is all computerized instead of a person they need to update their system so somebody is notified when a vehicle gets sold"
700 Morrissey Blvd
Boston, MA 02122
(Open Now) 8:30 AM - 8:30 PM
"He responded but I had already gotten another one. "
221 Great Rd
Littleton, MA 01460
(Open Now) 8:00 AM - 8:00 PM
"After back and forth with email, I went to check the car.it was exactly as described . Car clean onside out side . I had an appointment with Dimitar. After back and forth we were able to make adeal,never there was a pressure to buy, also I traded my truck, and I got a Fair deal. Then we met with finance manger,and they got me the pest finance deal with good credit .ther was some small things I Did NOT lick with car,the promised to take car off. I would go back to this dealer when I am looking for my next upgrade. "
285 East Main Road
Middletown, RI 02842
(Closed Now) 8:00 AM - 7:30 PM
Displaying dealers 1 - 9 of 9