Nissan dealerships near me (Naples, FL)
3 dealerships within 50 mi
Naples Nissan
|
View Inventory
3640 Pine Ridge Rd., Naples, FL 34109 (5 mi)
Very bad experience. They advertise with fake prices to get people in the store, add fantasy fees, tell you a car is ready when it's not, just to come in. People are very unprofessional. Horrible experience. Will never go there again.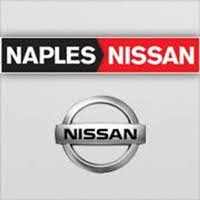 Sales hours
Sunday: 11:00 AM - 5:00 PM
Monday: 8:30 AM - 8:00 PM
Tuesday: 8:30 AM - 8:00 PM
Wednesday: 8:30 AM - 8:00 PM
Thursday: 8:30 AM - 8:00 PM
Friday: 8:30 AM - 8:00 PM
Saturday: 9:00 AM - 7:00 PM
Sutherlin Nissan of Ft Myers
|
View Inventory
13985 S Tamiami Trl, Fort Myers, FL 33912 (27 mi)
Contacted dealer, and was told price on CarGurus was wrong and had nothing to do with them. Just looked and that vehicle is still listed at the wrong price. So take any online price you see at face value, it might not be the total price of the vehicle. Advertised low price only to be told that was not the total cost of the vehicle, and that it would be $3000-$4000 higher once all fees were added.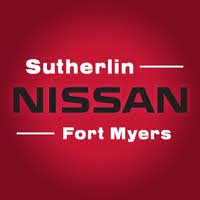 Sales hours
Sunday: 10:30 AM - 7:00 PM
Monday: 9:00 AM - 9:00 PM
Tuesday: 9:00 AM - 9:00 PM
Wednesday: 9:00 AM - 9:00 PM
Thursday: 9:00 AM - 9:00 PM
Friday: 9:00 AM - 9:00 PM
Saturday: 9:00 AM - 8:00 PM
Sutherlin Nissan Cape Coral
|
View Inventory
2201 NE Pine Island Rd, Cape Coral, FL 33909 (37 mi)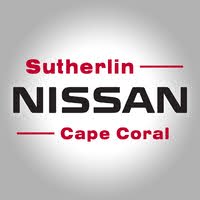 Displaying dealers 1 - 3 of 3