Lincoln Dealers near Atlanta, GA
Showing Lincoln dealers within 50 mi of Atlanta, GA
Authorized Lincoln Dealers
5675 Peachtree Industrial Blvd
Atlanta, GA 30341
(Open Now) 9:00 AM - 8:00 PM

"Great experience! . Drove 200 miles, and hae no regrets. Phillip was a pleasure to work with. Very happy with the car, and price"
5675 Peachtree Industrial Blvd
Atlanta, GA 30341
(Open Now) 9:00 AM - 8:00 PM
"Overall, it wasn't a "bad" experience. We arrived at around 9:30-10 and didn't leave until 3! We seemed to be sitting around waiting on a "detail" and finance. Really, the only thing I saw detailed was about 1/2 a gallon of armor all on the rubber floor mats and tires. It was never revacuumed or wiped down. There was still compound, or something on some parts of the car, I just detailed it myself when I got it home. The remote battery was dead, we were told we would be contacted for a replacement battery and promised a 2nd remote that could not be located, but would be provided a 2nd one if that one was not found (1 week later and still not contacted). At that point we were starving and just ready to leave. Brian Winn, however, was nice and seemed eager to help. We were just a little disappointed in the final presented product upon departure. "
1865 Cobb Pkwy
Marietta, GA 30060
(Open Now) 9:00 AM - 7:00 PM

"Very professional. Responded quickly"
6790 Mt Zion Blvd
Morrow, GA 30260
(Open Now) 9:00 AM - 8:00 PM
"I got a great deal on a 2019 Lincoln Continental. I flew in from Texas and drive the car home, a mini vacation. I asked for their rock bottom price and they nailed it, no back and forth. I would buy from them again in a heartbeat!"
4355 Jonesboro Rd
Union City, GA 30291
(Open Now) 9:00 AM - 9:00 PM
"I asked for pictures 3 time's and I have been getting emails daily without pictures. The last 12 emails are exactly the same, no information on"
1575 Mansell Road
Alpharetta, GA 30009
(Open Now) 9:00 AM - 9:15 PM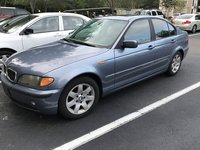 "Dealer was very responsive "
3230 Satellite Blvd
Duluth, GA 30096
(Open Now) 9:00 AM - 8:00 PM

"Test drove the car. Sales guy was helpful."
1636 Dogwood Dr
Conyers, GA 30013
(Open Now) 9:00 AM - 8:00 PM
"Very helpful but the truck wasn't the color I was looking for "
1805 Atlanta Hwy
Cumming, GA 30040
(Open Now) 8:00 AM - 8:00 PM
2407 Browns Bridge Rd
Gainesville, GA 30504
(Open Now) 8:30 AM - 7:00 PM
"Would go back very nice"
Displaying dealers 1 - 10 of 10