Lincoln Dealers near Atlanta, GA
Showing Lincoln dealers within 50 mi of Atlanta, GA
Authorized Lincoln Dealers
5675 Peachtree Industrial Blvd
Atlanta, GA 30341
(Closed Now) 9:00 AM - 8:00 PM

"Great experience! . Drove 200 miles, and hae no regrets. Phillip was a pleasure to work with. Very happy with the car, and price"
5675 Peachtree Industrial Blvd
Atlanta, GA 30341
(Closed Now) 9:00 AM - 8:00 PM

"Great feedback, honest discussions about products."
1865 Cobb Pkwy
Marietta, GA 30060
(Closed Now) 9:00 AM - 7:00 PM
"They were absolutely fabulous the greatest in the world. I love love loved them thank you"
6790 Mt Zion Blvd
Morrow, GA 30260
(Closed Now) 9:00 AM - 8:00 PM
"Said that the price of 33k was a mistake and could not let it go for less than 45k. . I believe it's a marketing scheme just to get you to call. "
4355 Jonesboro Rd
Union City, GA 30291
(Closed Now) 9:00 AM - 9:00 PM
"Immediate response with informative and friendly conversation. I bought the car, so that should show you I was happy LOL!"
1575 Mansell Road
Alpharetta, GA 30009
(Closed Now) 9:00 AM - 8:00 PM
"They were very helpful,and professional we did bye our car from them. Willy Cray was our salesman, very helpful would recommend this dealer and Willy to a new car buyer"
3230 Satellite Blvd
Duluth, GA 30096
(Closed Now) 9:00 AM - 8:00 PM

"There were inconsistencies in mileage. Car had 18,000 more miles than it listed and they tried to push it off as a "clerical error". They lied. Plain and simple. Some wear and tear on the drivers side. A bit pushy but that was to be expected. They lied to me about tires being new, they are about midway through their life expectancy. The car is a beautiful car otherwise. The only reason they kept my business is because I absolutely needed a car that day. Otherwise based on the lie on mileage alone I would have went somewhere else. Dealers should be required to upload accurate information on vehicles and vehicle pricing. No hidden fees. "
1636 Dogwood Dr
Conyers, GA 30013
(Closed Now) 9:00 AM - 8:00 PM
1805 Atlanta Hwy
Cumming, GA 30040
(Closed Now) 8:00 AM - 8:00 PM

"Nice car, kind guys, friendliness"
2407 Browns Bridge Rd
Gainesville, GA 30504
(Closed Now) 8:30 AM - 7:00 PM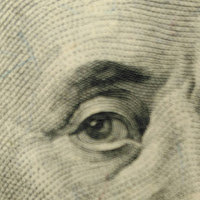 "Very helpful thanks Fred !!"
Displaying dealers 1 - 10 of 10