Kia Dealers near Oklahoma City, OK
Showing Kia dealers within 50 mi of Oklahoma City, OK
Authorized Kia Dealers
339 SW 74th St
Oklahoma City, OK 73139
(Open Now) 9:00 AM - 9:00 PM
"Ok so called requested pics, little did I know they where hidda pics ( don't show bad, damage, rust) to get me and my husband to come to the lot. Well it worked, we showed up thinking we would be shown by the young lady I spoke to, nope she's a phone internet girl ( nice young lady btw) so she directs us to another young man. We are fine with. But here goes the negative. He goes to find keys comes back keyless and ask us cash/finance. We haven't even seen the vehicle yet. Told him not gonna answer that till we see the vehicle. So he goes to find vehicle and 20-30 min pass. No salesman no vehicle. So hubs and I go out side walk right to the vehicle in the back of the parking lot. On tires that don't belong on it and oh my the damage and rust. Sad to say I won't be back."
13241 Broadway Ext
Oklahoma City, OK 73114
(Open Now) 8:30 AM - 8:00 PM
"They are great at contacting you and answering questions!"
7340 NW Expressway
Oklahoma City, OK 73132
(Open Now) 8:00 AM - 9:00 PM
"They responded back quickly and set up the test drive. Dealer was helpful in understanding my requirements. Salesperson Aaronn was nice and friendly. The process was smooth. Got a a good interest rate from one of the financial institution that Bob More has tie up with. I would recommend them."
418 N Interstate Dr
Norman, OK 73072
(Open Now) 8:00 AM - 8:00 PM
"They like to pretend to be nice to me by trying to sell me an overpriced car. Then when asked over phone what my car trade in is worth. They got rude over the phone and said they couldn't tell me. And when I was up there at their dealership, they still didn't tell me. So I wouldn't recommend them at all. "
418 North Interstate Drive
Norman, OK 73072
(Open Now) 8:00 AM - 9:00 PM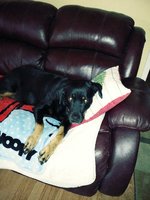 "Very sweet girl, gave all information I needed. Would definitely call her again."
Displaying dealers 1 - 5 of 5