Kia Dealers near Austin, TX
Showing Kia dealers within 50 mi of Austin, TX
Authorized Kia Dealers
5306 Hwy 35 S
Austin, TX 78745
(Open Now) 9:00 AM - 8:00 PM

"I live in Florida and contacted this dealer regarding purchasing it out of state and sending them the required paperwork by mail. My sales rep was Anthony Hill and he promptly guided me through the process and sent me lots of images of the car and answered any questions or concerns that I had. There was no undue pressure and the sales rep and financing persons were fair and honest. In the end, I purchased the vehicle I was interested in and received it a few days ago. No issues and drives like a dream. Would deal with them again. Side note, somewhere along the line they misplaced the spare key but said when they find it they will send it to me."
13175 N Highway 183
Austin, TX 78750
(Open Now) 9:00 AM - 9:00 PM
"They listed inaccurately. I went in to test drive an advertised certified vehicle and was informed that vehicle was not certified, but could be covered by one of their customer care packages for an additional cost. The vehicle was clearly previously owned by a smoker. They didn't mention that in ad. Other ads point out non smoker owned vehicles. I asked to negotiate the price since they had the ad up incorrectly and due to the smoke smell. They did not budge. Their sales reps are salary based. No high pressure sales. Good to work with. However, the finance rep I worked with was a nightmare. Ultra high pressure to purchase a customer care package (warranty). I understand the dealership has to make money someplace and educate customers, but please humbly respect your customer's wishes when/if they've declined several times. They didn't budge on price but it is possible for them to work on the interest rate. Prepare for long negotiating going this route. Ask for the interest rate up front vs finding out near the very end. Get financing in advance from bank or credit union to avoid high pressure finance haggling at this dealership."
600 Jeffrey Way
Round Rock, TX 78665
(Open Now) 9:00 AM - 9:00 PM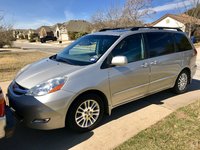 "Excellent service, fast response"
3363 Interstate 35 S
New Braunfels, TX 78132
(Open Now) 8:30 AM - 8:00 PM
"I called the dealer on the phone to confirm they still had the vehicle for sale. I was told they did. Drove there an hour later and the vehicle was magically sold. Then they asked, "Is there anything else you're looking for?" We walked out."
Displaying dealers 1 - 4 of 4