Chevrolet Dealers near Richmond, VA
Showing Chevrolet dealers within 50 mi of Richmond, VA
Authorized Chevrolet Dealers
4502 W Broad St
Richmond, VA 23230

"Great experience purchasing a car from Royal Chevrolet, They have good people working there. They worked with me and i came home with the car I wanted. Thank You Royal Chevrolet! "
12420 Jefferson Davis Hwy
Chester, VA 23831

"Was very informative but got a better deal with another dealership"
12400 Tennessee Plz
Midlothian, VA 23112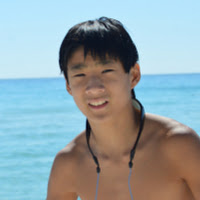 "great team of sales men they answered all questions "
12050 W Broad St
Richmond, VA 23233
"Agreed to buy the car and then sold it out from under me. Would NEVER recommend this dealership."
516 S Washington Hwy
Ashland, VA 23005
5200 Oaklawn Blvd
Hopewell, VA 23860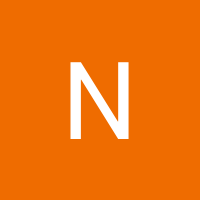 "*disclaimer* I purchased a used vehicle off the lot and based rating off of this experience. Based off of other dealer experiences I think this dealer offered the least. Sometimes it's the little things that make a customer feel they won even though you overpay for a car. This dealer literally only sold me a vehicle.. The staff was very helpful and kind! In the end I got the vehicle I wanted. When I left they didn't transfer a free xm trial (always have gotten this at every dealer until now) no 30-60 day garuntee offered! Only remainder of manufacture warranty received. Driving away I felt slightly disappointed knowing that if the wheels come off this thing, it's on me? New car buying here may be a whole other experience, so I would still give them a chance for anyone looking for that."
18833 Eltham Rd
West Point, VA 23181
1841 Richmond Hwy
Tappahannock, VA 22560
"Very helpfull and good response time "
543 2nd St
Williamsburg, VA 23185
"They responded very quickly. Very professional "
5150 Jefferson Davis Hwy
Fredericksburg, VA 22408

"dealer had no response off car guru's but did respond to contact directly to their site. Upon arrival they were pleasant but did seem a big chaotic. We were test driving a used vehicle and drove 2 hours to see it. We were advised that there may be some rust on the brakes since it had sat for a while but upon driving it we immediately could tell the rear brakes were shot as it was extremely loud grinding. I pulled over during the test drive to take a look at the rear rotors were gouged badly and the pads had much less material than the front. on a hard braking the pedal was pulsing indicating possible warped rotors. We took the car back and left promptly, especially having driven 2 hours. Very disappointing that a dealer would try to pass this off as "rust". "
Displaying dealers 1 - 10 of 10