BMW Dealers near Tampa, FL
Showing BMW dealers within 50 mi of Tampa, FL
Authorized BMW Dealers
11333 N Florida Ave
Tampa, FL 33612
(Open Now) 8:30 AM - 8:00 PM

"responded to my message. purchased my slightly used caddy.2012 less than 50k miles.very professional."
31400 US Highway 19 N
Palm Harbor, FL 34684
(Open Now) 9:00 AM - 8:00 PM
"As usual Ferman provided a highly professional service. Certainly the best BMW dealership that I have ever used!"
3800 34th St N
Saint Petersburg, FL 33714
(Open Now) 8:30 AM - 8:00 PM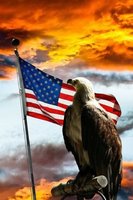 "Lots of discussion, not willing to commit to a number. Being from out of town I wanted a number I could start from. Bought elsewhere"
3800 34th St N
St Petersburg, FL 33714
(Open Now) 8:30 AM - 8:00 PM
4285 Lakeland Park Drive
Lakeland, FL 33809
(Open Now) 9:00 AM - 8:00 PM
"They were professional and accommodating. They drove the vehicle to me to do the paperwork and test drive the vehicle. I felt the deal was solid. We didn't have the back a forth that gets annoying. We came to an agreement quickly and then worked out the details. They were courteous through the entire experience. I dealt with Mike Wagner and Melissa Hargroves with the assist from Christian. Thank you!!"
5151 Clark Rd
Sarasota, FL 34233
(Open Now) 8:00 AM - 8:00 PM
"An email was sent to this dealership regarding the status of vehicle having 3rd row seating. Dealership sent email back stating they would check. Two days went by and I resent an email inquiring about 3rd row again. I was emailed back stating the vehicle was out for reconditioning and they would email me back. Finally received an email that the vehicle was sold. This back and forth email took approximately 5 working days. "
109 E Fowler Ave
Tampa, FL 33612
(Open Now) 8:30 AM - 8:00 PM
31400 Us Highway 19 N
Palm Harbor, FL 34684
(Open Now) 9:00 AM - 8:00 PM
Displaying dealers 1 - 8 of 8