Spitzer Chevrolet Northfield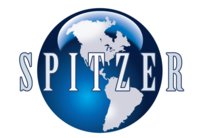 At Spitzer, we're making car buying fun and fast! It's so easy to buy at Spitzer
because you only pay for what you need; our salespeople are paid on volume
and customer satisfaction so you know you'll never overpay. Plus, we'll buy
your car from you regardless of how much you owe and even if you don't buy
from us. There's always a Spitzer location near you – hurry in today.
333 E Aurora Rd
Northfield, OH 44067
Mapa e indicaciones
https://www.spitzernorthfield.com
Ventas: (330) 357-4514 Servicio: (330) 299-4034
Hoy
9:00 A M - 8:00 P M
(Cerrado ahora)
Mostrar horas de atención
Ocultar horas de atención
Inventario

Evaluaciones de ventas (26)
Actualización sobre el COVID-19: Nuevos servicios sin contacto físico para que te mantengas seguro.
Se muestran 1-15 de 44 avisos
Otros concesionarios cercanos