Herb Chambers Toyota of Auburn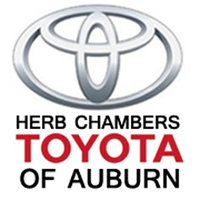 Hoy
8:30 A M - 8:00 P M
(Abierto ahora)
Mostrar horas de atención
Ocultar horas de atención
Buscar usados
Buscar nuevos
Por auto
Por carrocería
Por precio
Filtrar resultados
Otros concesionarios cercanos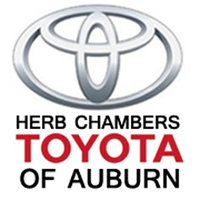 Hoy
8:30 A M - 8:00 P M
(Abierto ahora)
809 Washington St Rte. 20
Auburn
,
MA
01501
Evaluaciones del concesionario
Todas las evaluaciones son de visitas verificadas al concesionario. –
Más información
The communication with dealership was excellent. The sales personnel were very nice and easy to deal. Overall very good experience
They didn't try and work a deal and there online sales people lie and just tell you what they think you want to here to get you to go to the dealership. I drove a near 2 hours to look at a truck that I was told they could work the numbers and make a deal with me but that wasn't the case so they wasted my time and I would never ever even think of doing any type of deal with a dealership that doesn't care for the buyer.
My salesman, Kennedy was awesome!
Great customer service. Would recomnend to family and friends.
7 may. 2018
Respuesta del concesionario actual:
Thank you for your review!
Mostrar evaluaciones anteriores del concesionario
12
Very nice and professional people
20 jun. 2017
Respuesta del concesionario actual:
Thank you!
Hands down best dealership I experienced through Cargurus
6 jun. 2017
Respuesta del concesionario actual:
Thank you, Anthony! We appreciate your recommendation!
Quick to respond and very friendly, but they sold their vehicle $5,000 above average market value. When asked why it was so high, they stated that there were two "mods" to the vehicle. Sway bar for the rear and the shocks. Calculation of prices for both were approx $2,000, so the vehicle is over $3,000 above market value with the mod into consideration, but the dealers stated that the proce is non-negotiable because it has already been "smart-priced" by them, and that is the "lowest price" they can offer. I just bought the same vehicle with less mileage in the same condition, with the same "certification process" to place the vehicle on used car sale... for $42,500 ($4,500 less) at another dealer. The price this dealership offers with "smart pricing" is definitey not the "lowest and non-negotiable offer"!!
25 may. 2017
Respuesta del concesionario actual:
I appreciate your feedback and am disappointed to know we couldn't make a deal. But I'm happy to know you found a vehicle that met your needs. Please reach out to me directly if there is anything we can assist you with in the future. Best, Dan Bortolussi, General Manager
17 may. 2017
Respuesta del concesionario actual:
Thank you, Frank!
They were quick to respond about my inquiry. They did however have some confusion about whether the car was actually on the lot. When I got there the salesman seemed preoccupied or too busy to spend a lot of time with me?
13 feb. 2017
Respuesta del concesionario actual:
Thank you, Dan, for your feedback. I apologize for the salesman's behavior. I will look into this and address it immediately. Please feel free to email me directly if there is something we can assist you with. DBortolussi@HerbChambers.com Best, Dan Bortolussi, General Manager
I set up an appointment with this dealership, drove an hour to see the vehicle the next day, and it had been sold. They never attempted to contact me to notify me that the truck was sold. As a way to make good, they offered to find me the same truck and sell it to me for sticker price.
Called the dealership about a Toyota Tacoma they had and was told that it was there on their lot. Made an appointment to see the vechicle and when I arrived they told me they sent it to auction. I was lied to in the worst way, after traveling and going out of my way. Stay away from this dealership, they are a bunch of liers and thieves.
Very courteous and helpful
Purchased a car, they made the transaction very easy
Bait and switch on several times.