Concesionarios Land Rover cerca de Hartford, CT
Mostrando concesionarios Land Rover dentro de 50 mi de Hartford, CT
Concesionarios Land Rover autorizados
384 Hopmeadow St
Simsbury, CT 06089
(Abierto ahora) 8:30 AM - 7:00 PM
"They followed up appropriately but I am only interested in the long bed crew cab and this was not the model I am interested in. Using the correct picture would have been nice. "
77 Weston Street
Hartford, CT 06120
(Cerrado ahora) 8:30 AM - 6:00 PM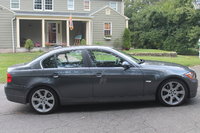 "Very good "
525 Washington Ave
North Haven, CT 06473
(Abierto ahora) 8:30 AM - 8:00 PM

"Fast response "
Mostrando concesionarios 1 - 3 de 3