Careers
Our Team

Careers

Press

Terms of Use

Privacy
PERKS
Stock Options
Health and Dental
Catered Lunches
Game Room
US Offices
401(k)
Commuter Benefits
Health Club
Flexible Hours
International Offices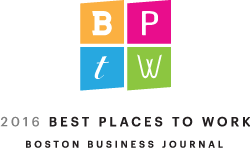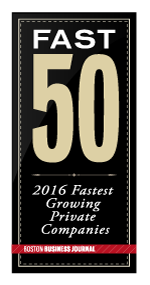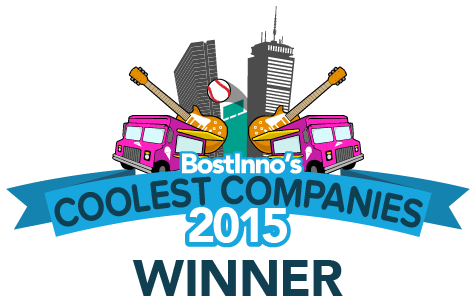 20 million

unique visits per month

6 million

cars processed per day
Headquarters
United States
2 Canal Park
Cambridge, MA 02141
View Map »

Dublin
30 North Wall Quay
Dublin 1
View Map »

Other Locations
Open Positions
Consumer Marketing
PR & Communications Manager (UK)
Location:
Dublin, Ireland
Details:
Are you looking to join the communications team at a dynamic and fast-growing consumer web company in Dublin? CarGurus, a leading US car shopping website, launched in the UK last year and has since been rapidly gaining traction with consumers and dealerships. Now, we are looking for an experienced PR professional to help us build greater awareness in the UK of the CarGurus brand and our innovative approach to helping people shop for cars. The ideal candidate for this position will be a sharp, strategic thinker with excellent written and verbal communication skills, a passion for PR and social media and a proven track record of earned media coverage for their consumer brand clients. This results-driven candidate will be entrepreneurial, with the ability to work independently and in collaboration with a US-based Comms team and our UK-based PR agency.
 Responsibilities:
Manage the day to day strategy and operations of our UK PR program, including development and execution of PR campaigns and proactive media outreach to secure media coverage for CarGurus, including liaising regularly with our UK-based agency and our US-based Communications team.
Leverage internal data, surveys and interviews to develop compelling content, including pitch angles, bylines, press releases and social media campaigns
Build and strengthen media relations with consumer, business and trade press through regular outreach and active monitoring of news to identify opportunities with the press
Capture metrics for goals and effectiveness of the program and issue regular reports as well as competitive analysis
Monitor, respond to and mitigate negative press if needed
Some travel to the US and/or the UK involved
 Qualifications:
Bachelor's degree required
5-7 years of PR or Marketing Communication experience, either at an agency or in-house
Outstanding communication skills, both written and verbal (with the ability to assume a spokesperson role with press)
Experience building and executing data driven PR campaigns
A proactive self-starter who can conceptualize and execute new initiatives and campaigns
Can demonstrate proven results pitching media and securing coverage in business and consumer media outlets
Experience leveraging social channels as part of cohesive brand building and thought leadership campaigns
Excellent judgment and strong problem solving skills
A background or strong interest in automotive is a huge plus!
Director of Customer Insights
Location:
Dublin, Ireland
Details:
Are you looking to join the marketing team at a dynamic, growing and fast-paced tech company? Want experience in launching to new markets? The CarGurus UK B2B Marketing team is growing! We're looking for an enthusiastic team player to help support our marketing efforts for our UK business. This person will have the opportunity to work on various B2B marketing initiatives. A willingness to jump in, take ownership and get creative wherever needed is a must!  
Key responsibilities include:
Assisting the marketing team with campaign activities, such as direct mail, webinars, and email campaigns.
Managing all aspects of event logistics for tradeshows, conferences, sporting events, client outings, and other events as required – this includes managing the timeline, budget, invitations, registration, food and beverage, accommodation, and other event logistics.
Managing the selection and fulfillment of branded swag.
Creating and updating marketing collateral as needed.
Budget management and tracking
Managing campaign tracking in Salesforce.
Initiating marketing projects as opportunities arise and taking on other duties and responsibilities where needed.  
Reports to UK Marketing Manager
Qualifications:
Bachelor's degree required.
1-2 years of professional work experience, with an interest in marketing.
Excellent organizational skills and attention to detail.
Ability to manage multiple marketing priorities with limited oversight.
Exceptional communication skills, written and verbal.
Analytically oriented and comfortable using data to solve problems.
Ability to work both independently and collaboratively to deliver results.
Willingness to pitch in as needed for related marketing activities.
Occasional travel required for sales and marketing events.
Experience with Salesforce, Marketing Automation platforms, or Adobe InDesign, a plus
An additional European language (German, French, Italian) is desirable but not essential
Content
Content Analyst, Dealer Data Specialist (German Speaking)
Details:
In this full-time role you will work with our Director of Content and his team to thoroughly check the data in our system against data available on the web and in directories to ensure we have accurate, complete data and inventory information for all new- and used-car dealerships in the U.S., Canada, the UK, and other countries in the future. You will also handle and respond to customer queries and input via online tools to help our Customer Service Specialists. The Content Team also produces and publishes a wide variety of content about cars, and you may get the opportunity to assist with writing, proofreading, photographing, and shooting/editing video if you excel in your primary roles.
Qualifications:
German proficiency preferred
Bachelor's degree
Comfort level with the web and data research using various web tools including search engines, etc.
Excellent organizational skills and ability to manage multiple priorities with great attention to detail.
Exceptional communication skills both written and verbal.
Patience and calmness to provide technical and troubleshooting help for potentially frustrated users of our site.
Analytical ability and aptitude.
Willingness to pitch in as needed on other Content activities and projects.
Dealer Marketing & Business Development
Finance and Human Resources