New Volkswagen Golf R For Sale Near Kansas City, MO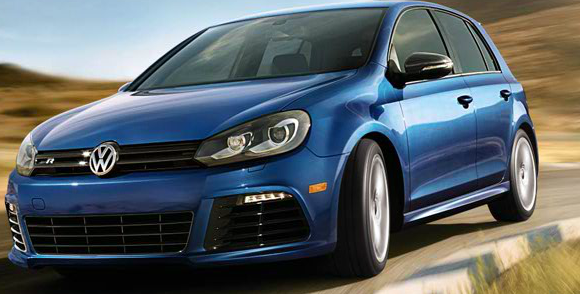 New Search Volkswagen Golf R
Within 75 miles of Kansas City, MO
2012 Volkswagen Golf R 4 Door Review
"A grown up GTI"
Nothing not to like. AWD, great handling and very comfortable. Everything that I was looking for; sporty, and the interior rivals Audi for fit and finish. Plus it's a VW. Everything is within easy reach and if you've got a family of four, why buy an expensive AWD SUV when you've got an AWD vehicle for lots less and you can park it anywhere?
No results found. Try a new search with a larger radius, or search for a different model.
Checking your number
We will call you first if it is unverified.
Close
Similar Cars
New Car Listings By City
New Volkswagen Golf R in Manhattan KS

3 dealers

New Volkswagen Golf R in Columbia MO

1 dealers, 1 listings starting at $37,155

New Volkswagen Golf R in Springfield MO

3 dealers

New Volkswagen Golf R in Lincoln NE

3 dealers, 1 listings starting at $37,120

New Volkswagen Golf R in Wichita KS

1 dealers, 1 listings

New Volkswagen Golf R in Des Moines IA

1 dealers

New Volkswagen Golf R in Tulsa OK

1 dealers, 1 listings starting at $37,155

New Volkswagen Golf R in Saint Louis MO

5 dealers, 7 listings starting at $31,942

New Volkswagen Golf R in Cedar Rapids IA

3 dealers, 4 listings starting at $35,952

New Volkswagen Golf R in Fort Smith AR

2 dealers

New Volkswagen Golf R in Springfield IL

3 dealers, 7 listings starting at $36,285

New Volkswagen Golf R in Oklahoma City OK

2 dealers, 5 listings starting at $20,160

New Volkswagen Golf R in Little Rock AR

2 dealers, 2 listings starting at $35,120

New Volkswagen Golf R in Champaign IL

2 dealers, 2 listings starting at $36,320

New Volkswagen Golf R in Rochester MN

6 dealers, 17 listings starting at $33,780

New Volkswagen Golf R in Memphis TN

2 dealers, 4 listings starting at $35,020

New Volkswagen Golf R in Madison WI

7 dealers, 12 listings starting at $32,920

New Volkswagen Golf R in Minneapolis MN

6 dealers, 41 listings starting at $32,350

New Volkswagen Golf R in Chicago IL

20 dealers, 19 listings starting at $33,136

New Volkswagen Golf R in Eau Claire WI

2 dealers, 1 listings starting at $36,555

New Volkswagen Golf R in Milwaukee WI

14 dealers, 26 listings starting at $32,926

New Volkswagen Golf R in Indianapolis IN

4 dealers, 8 listings starting at $32,401

New Volkswagen Golf R in Dallas TX

10 dealers, 20 listings starting at $32,963

New Volkswagen Golf R in Shreveport LA

2 dealers