New Nissan Sentra For Sale Near Tyler, TX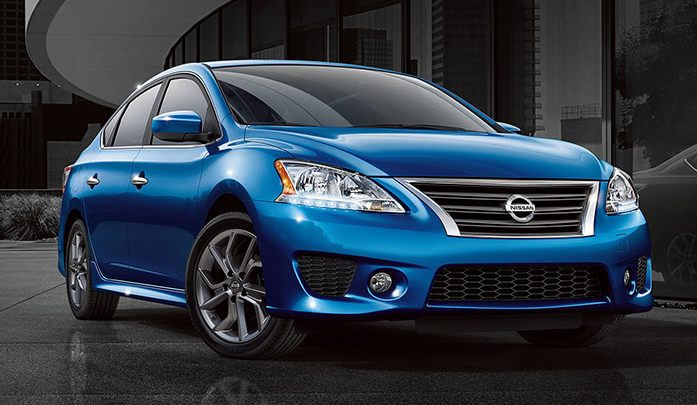 New Search Nissan Sentra
Within 75 miles of Tyler, TX
2013 Nissan Sentra SV Review
"The Best Nissan Sentra So Far"
I just replaced my 2010 Sentra SR with a brand new Black 2013 Nissan Sentra SV with the drivers package and it's like I'm driving a much different car! 1st the styling is awesome and everyone checks it out. I love the front and the back. The newdriving LED lights up front make the car look impressive and the ride and handling has dramatically imp...
No results found. Try a new search with a larger radius, or search for a different model.
Checking your number
We will call you first if it is unverified.
Close
Similar Cars
New Car Listings By City
New Nissan Sentra in Shreveport LA

4 dealers

New Nissan Sentra in Dallas TX

19 dealers, 237 listings starting at $14,499

New Nissan Sentra in Waco TX

4 dealers, 51 listings starting at $16,989

New Nissan Sentra in College Station TX

10 dealers, 146 listings starting at $16,053

New Nissan Sentra in Monroe LA

2 dealers, 5 listings starting at $22,005

New Nissan Sentra in Houston TX

14 dealers, 202 listings starting at $15,934

New Nissan Sentra in Lake Charles LA

9 dealers, 47 listings starting at $17,610

New Nissan Sentra in Austin TX

10 dealers, 102 listings starting at $16,780

New Nissan Sentra in Wichita Falls TX

2 dealers, 9 listings starting at $19,340

New Nissan Sentra in Fort Smith AR

4 dealers, 17 listings starting at $15,963

New Nissan Sentra in Little Rock AR

8 dealers, 95 listings starting at $18,460

New Nissan Sentra in Abilene TX

1 dealers, 9 listings starting at $17,110

New Nissan Sentra in Oklahoma City OK

9 dealers, 55 listings starting at $16,384

New Nissan Sentra in Baton Rouge LA

16 dealers, 76 listings starting at $17,410

New Nissan Sentra in San Antonio TX

7 dealers, 89 listings starting at $16,780

New Nissan Sentra in Tulsa OK

4 dealers, 39 listings starting at $15,963

New Nissan Sentra in Jackson MS

6 dealers, 24 listings starting at $18,759

New Nissan Sentra in San Angelo TX

3 dealers, 9 listings starting at $17,110

New Nissan Sentra in New Orleans LA

15 dealers, 93 listings starting at $17,410

New Nissan Sentra in Hattiesburg MS

5 dealers, 21 listings starting at $17,777

New Nissan Sentra in Corpus Christi TX

2 dealers, 33 listings starting at $18,205

New Nissan Sentra in Memphis TN

10 dealers, 90 listings starting at $16,248

New Nissan Sentra in Springfield MO

3 dealers, 20 listings starting at $18,110

New Nissan Sentra in Lubbock TX

1 dealers, 13 listings starting at $18,790