New Mercedes-Benz SL-Class For Sale Near Sioux Falls, SD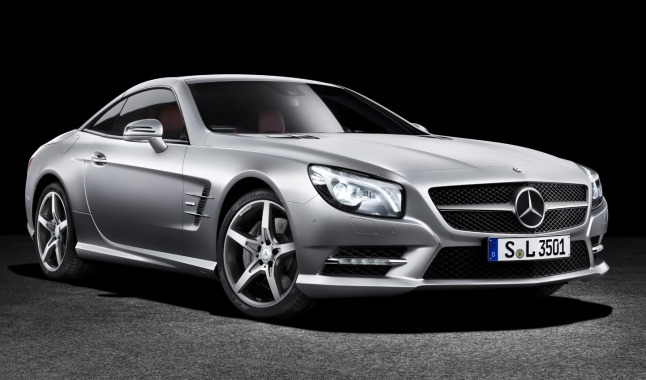 New Search Mercedes-Benz SL-Class
Within 75 miles of Sioux Falls, SD
1999 Mercedes-Benz SL-Class 2 Dr SL500 Convertible Review
"glad I purchased one, wish i could afford a new one."
Best looking car on the road, big surprise, 24 mpg on trip to Florida, highway driving perfect, 14 hour trip, no discomfert at all, proformance great, only small complaint, brake noise and dust. Would buy one again tomorrow, great car.
No results found. Try a new search with a larger radius, or search for a different model.
Checking your number
We will call you first if it is unverified.
Close
Similar Cars
New Car Listings By City
New Mercedes-Benz SL-Class in Lincoln NE

2 dealers, 5 listings starting at $118,345

New Mercedes-Benz SL-Class in Minneapolis MN

3 dealers, 2 listings

New Mercedes-Benz SL-Class in Des Moines IA

1 dealers, 3 listings starting at $117,895

New Mercedes-Benz SL-Class in Rochester MN

2 dealers

New Mercedes-Benz SL-Class in Cedar Rapids IA

1 dealers

New Mercedes-Benz SL-Class in Kansas City MO

1 dealers, 9 listings starting at $118,345

New Mercedes-Benz SL-Class in Madison WI

3 dealers, 4 listings

New Mercedes-Benz SL-Class in Columbia MO

1 dealers, 1 listings

New Mercedes-Benz SL-Class in Wichita KS

1 dealers, 5 listings starting at $111,555

New Mercedes-Benz SL-Class in Milwaukee WI

8 dealers, 30 listings starting at $111,555

New Mercedes-Benz SL-Class in Springfield MO

1 dealers

New Mercedes-Benz SL-Class in Saint Louis MO

3 dealers, 7 listings starting at $112,995

New Mercedes-Benz SL-Class in Chicago IL

13 dealers, 55 listings starting at $110,480

New Mercedes-Benz SL-Class in Denver CO

5 dealers, 27 listings starting at $112,155

New Mercedes-Benz SL-Class in Tulsa OK

1 dealers, 4 listings starting at $118,345

New Mercedes-Benz SL-Class in Colorado Springs CO

5 dealers, 27 listings starting at $112,155

New Mercedes-Benz SL-Class in Oklahoma City OK

2 dealers, 4 listings starting at $118,345

New Mercedes-Benz SL-Class in Fort Smith AR

1 dealers, 1 listings starting at $119,945

New Mercedes-Benz SL-Class in Grand Rapids MI

2 dealers

New Mercedes-Benz SL-Class in Indianapolis IN

2 dealers

New Mercedes-Benz SL-Class in Fort Wayne IN

1 dealers

New Mercedes-Benz SL-Class in Billings MT

1 dealers

New Mercedes-Benz SL-Class in Saginaw MI

3 dealers, 1 listings

New Mercedes-Benz SL-Class in Memphis TN

2 dealers, 2 listings starting at $117,640