New Land Rover Range Rover For Sale Near Atlanta, GA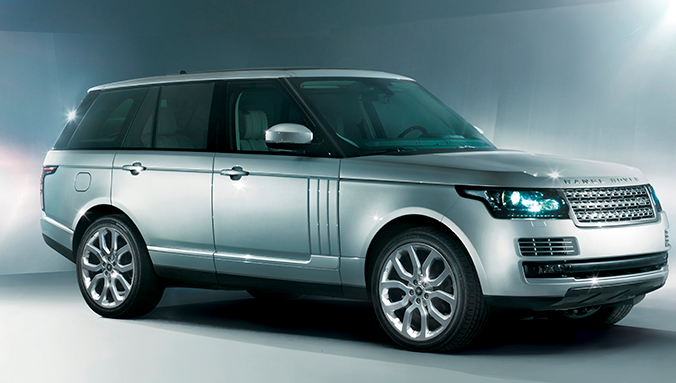 New Search Land Rover Range Rover
Within 75 miles of Atlanta, GA
2013 Land Rover Range Rover Autobiography Review
"The best!"
What can anyone say? This is the ultimate SUV- a great place to be, a great vehicle to drive and with style and luxury. The V8 Diesel is powerful and flexible. Looks are very trendy and with almost all options- all the gadgets are wonderful.
No results found. Try a new search with a larger radius, or search for a different model.
Checking your number
We will call you first if it is unverified.
Close
Similar Cars
New Car Listings By City
New Land Rover Range Rover in Chattanooga TN

1 dealers, 1 listings starting at $119,950

New Land Rover Range Rover in Birmingham AL

1 dealers

New Land Rover Range Rover in Augusta GA

1 dealers

New Land Rover Range Rover in Greenville SC

2 dealers, 2 listings starting at $102,420

New Land Rover Range Rover in Columbia SC

1 dealers

New Land Rover Range Rover in Johnson City TN

1 dealers, 2 listings starting at $102,420

New Land Rover Range Rover in Charlotte NC

1 dealers

New Land Rover Range Rover in Pensacola FL

1 dealers

New Land Rover Range Rover in Jacksonville FL

1 dealers

New Land Rover Range Rover in Mobile AL

1 dealers

New Land Rover Range Rover in Greensboro NC

2 dealers, 1 listings starting at $100,470

New Land Rover Range Rover in Lexington KY

1 dealers, 1 listings

New Land Rover Range Rover in Memphis TN

1 dealers

New Land Rover Range Rover in Louisville KY

1 dealers, 1 listings

New Land Rover Range Rover in Raleigh NC

2 dealers, 1 listings starting at $100,470

New Land Rover Range Rover in Roanoke VA

1 dealers

New Land Rover Range Rover in Cincinnati OH

1 dealers, 1 listings starting at $116,970

New Land Rover Range Rover in Orlando FL

1 dealers

New Land Rover Range Rover in New Orleans LA

2 dealers

New Land Rover Range Rover in Tampa FL

4 dealers, 1 listings starting at $95,645

New Land Rover Range Rover in Dayton OH

1 dealers, 1 listings starting at $116,970

New Land Rover Range Rover in Baton Rouge LA

2 dealers

New Land Rover Range Rover in Little Rock AR

1 dealers

New Land Rover Range Rover in Richmond VA

1 dealers