New Honda Odyssey For Sale Near Redding, CA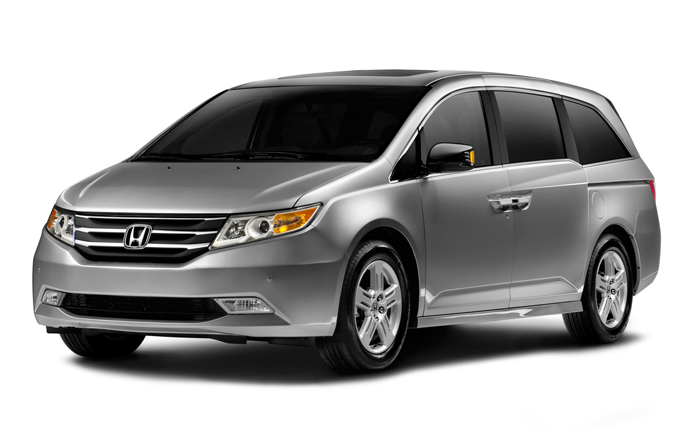 New Search Honda Odyssey
Within 75 miles of Redding, CA
2013 Honda Odyssey EX-L Review
"Really no complaints with a great family car!"
Very spacious Interior and trimmed exterior with great looks for this year car! Test drove other comparable models, none of them got even close to this one in all the major features. Little pricey, but worth the pay for the Luxury and comforts in the vehicle. I would definitely recommend to take a test drive & try for yourself. I guaranty that you...
No results found. Try a new search with a larger radius, or search for a different model.
Checking your number
We will call you first if it is unverified.
Close
Similar Cars
New Car Listings By City
New Honda Odyssey in Medford OR

4 dealers, 10 listings starting at $32,655

New Honda Odyssey in Sacramento CA

32 dealers, 294 listings starting at $29,248

New Honda Odyssey in Reno NV

2 dealers, 7 listings starting at $35,855

New Honda Odyssey in Stockton CA

43 dealers, 374 listings starting at $27,655

New Honda Odyssey in San Francisco CA

38 dealers, 351 listings starting at $29,248

New Honda Odyssey in Oakland CA

40 dealers, 351 listings starting at $29,248

New Honda Odyssey in San Jose CA

38 dealers, 291 listings starting at $27,655

New Honda Odyssey in Eugene OR

6 dealers, 44 listings starting at $27,060

New Honda Odyssey in Bend OR

1 dealers, 7 listings starting at $32,655

New Honda Odyssey in Fresno CA

5 dealers, 21 listings starting at $27,655

New Honda Odyssey in Portland OR

14 dealers, 99 listings starting at $26,505

New Honda Odyssey in Boise ID

3 dealers, 12 listings starting at $30,084

New Honda Odyssey in Bakersfield CA

6 dealers, 68 listings starting at $29,505

New Honda Odyssey in Kennewick WA

3 dealers, 10 listings starting at $36,525

New Honda Odyssey in Yakima WA

3 dealers, 10 listings starting at $36,525

New Honda Odyssey in Santa Barbara CA

17 dealers, 136 listings starting at $25,392

New Honda Odyssey in Las Vegas NV

4 dealers, 65 listings starting at $27,059

New Honda Odyssey in Seattle WA

16 dealers, 132 listings starting at $32,605

New Honda Odyssey in Los Angeles CA

54 dealers, 788 listings starting at $25,392

New Honda Odyssey in Pocatello ID

2 dealers, 4 listings starting at $32,655

New Honda Odyssey in Spokane WA

4 dealers, 8 listings starting at $31,734

New Honda Odyssey in Salt Lake City UT

7 dealers, 185 listings starting at $26,839

New Honda Odyssey in Bellingham WA

6 dealers, 10 listings starting at $32,605

New Honda Odyssey in Provo UT

6 dealers, 185 listings starting at $26,839