Looking for a New Mercedes-Benz CLA-Class in your area?
CarGurus has 361 nationwide Mercedes-Benz CLA-Class dealers with 1,881 new car listings.
Average User Score
World Best And Fast 4 Cylinder Sport Car
by mercedesmann
— Great car. The most powerful 4 cylinder sport car ever made. Feel real comfort in driving. Grip superb, brakes superb. This is one of the best CLA class car one can find to date. Speed pick from 0-7...
Read More
2014 Mercedes-Benz CLA-Class
Overview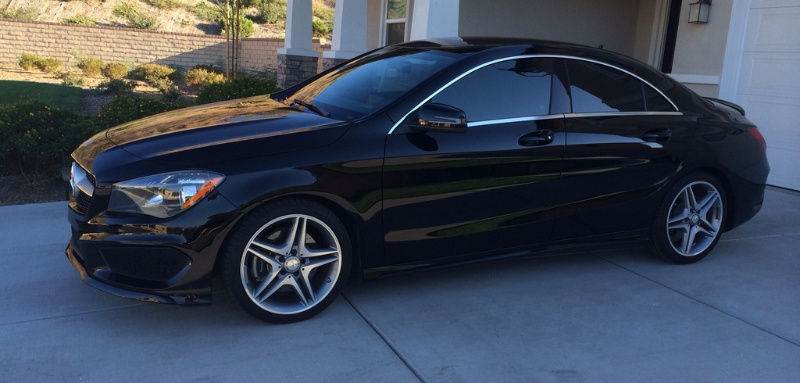 Mercedes-Benz posts a sporting starter at its U.S. lineup's baseline for 2014 in the all-new CLA-Class sedan. Styled after the coveted lines of the CLS-Class "4-door coupe" but structurally (for now) a longer, wider and taller C-Class, the CLA-Class offers Benz's first front-wheel drive (FWD) option on this side of the Atlantic in a more stylish and driver-oriented package than its entry-level brothers with a distinct small-car feel the C-Class lacks even in coupe form. This will be more pronounced after the upcoming 2015 C-Class upgrades of both body and engine, when the CLA-Class will remain lighter and become smaller than the current entry-level U.S. Benz.

Aside from offering FWD, the CLA250 can be called a sporting starter for both its price and performance style, preferring either full-on sport shifting or full-on economic gearing without anything in between. This leaves it best suited to joy drives or just getting where you need to go without racking up miles on the more dear residents of your garage. Given 208 horses and 258 lb-ft of turbocharged torque out of dual cams over 4 cylinders in a 200-pound lighter chassis than the C-Class, it's a pair of jobs the CLA-Class promises to do very well, being capable of fetching as much as 33 mpg highway and a 6.6-second zip-to-60 time.

That speed-or-sip character is very largely a result of the lineup's all-new in-house powertrain, most specifically the 7-speed dual-clutch automatic with paddle shifters and 2 modes—Sport and Efficient. Second to that, Mercedes-Benz opted to leave the diesel and softer-suspended versions over the pond, offering North American buyers only the stiffer little premium-fueled turbo for at least the foreseeable future. AMG and 4MATIC all-wheel-drive versions of this remarkably smooth 2-liter are also due for 2014, but they're due at least a half-year later than the FWD edition is set to arrive at dealerships.

That said, the CLA-Class is decidedly tuned toward thrills in day-to-day American driving rather than any autobahn aspirations across the board; its 4MATIC edition offers little more than a sure-footed 50/50 balance of torque front-to-back for inclement weather. Quick turns at high speeds result in significant body roll regardless, and the suspension struggles with imperfections and undulating roads alike, being both too firm to completely mask manholes and too soft to handle hills without at least some rebounding. AMG editions typically tune up the drivetrain, but don't expect much more than incremental improvement in the CLA's cornering posture.

Overall the ride is nowhere near as busy as an Acura's, but Mercedes-Benz is also not as keen on road feedback generally, and the CLA-Class is no exception. To wit, it uses Benz's variable-ratio Direct Steering, which sacrifices accurate feel for a reduction in how much the steering wheel needs to revolve for tight turns, though it is effectively weighted. The cramped rear cabin, best suited to children, only further speaks to the CLA-Class's driver-oriented design, especially considering the remarkable lack of torque steer and a driving character that makes this borderline-midsize feel much more like a subcompact.

Features are expectantly sparse given its entry fee, offering a single infotainment touchscreen measuring 5.8 inches and powered seat functions only for the driver by default, but not a stitch of quality is sacrificed overall. The typical Premium and Sport packages are available to the CLA-Class as well as several individual options like parking sensors with automatic parallel parking and a panoramic sunroof, leaving your budget as the only significant limitation on completely spoiling rotten Benz's latest little bundle of joy.
Updated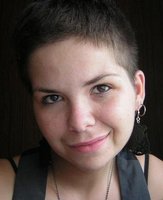 Your prototypical "Tom Girl" Patricia got her start digging into Ford engines before she aged into double digits. Gifted with a mechanical mind, her favorite pass-time in the summer is picking up a fixer-up'r at the local public auction and massaging its every ailment until it's primed for a new lover. From dirt bikes to land yachts, every partner offers something truly special in her love affair with the road - just don't tell her husband.
What's your take on the 2014 Mercedes-Benz CLA-Class?
Looking for a Used
CLA-Class
in your area?
CarGurus has

1,757

nationwide CLA-Class listings starting at

$28,990

.
Mercedes-Benz CLA-Class Questions
There aren't any questions yet. Ask the first question!