2001 Subaru Outback
User Reviews
Average Ratings from

25

reviews
Performance:
Appearance:
Build Quality:
Overall:
Review Highlights
Click to filter reviews below
Displaying 1 - 10 of 25 2001 Subaru Outback reviews.
Chris

writes:
2001 Subaru Outback Base Wagon
Review
Pros
can fit almost everything had 30 pairs of skis in it once and a 10ft kayak inside (separate occasions)
Cons
rust is an issue and parts are somewhat expensive because of foreign nature.
Rust Is A Major Issue With These Cars But Other Than That They Are Nearly Indestructible — for a station wagon its performance is great its no Ferrari but it has minimal body roll and plenty of acceleration. the car has not needed any significant repairs minor maintenance such as brakes and some suspension parts. i like the looks of the car some say it is an acquired taste but whatever i guess i have acquired it. the mileage for a wagon is good i have gotten near 27 or 28 which is great for a full size wagon.
Primary Use: Utility (towing boats, transporting cargo, etc.)
Looking for a Used
Outback
in your area?
CarGurus has
13,870
nationwide Outback listings starting at
$1,700
.
James

writes:
2001 Subaru Outback H6-3.0 VDC
Review
Pros
Practicality, reliability, all-terrain/all weather performance, lovely burst of low end torque, rockin' all wheel drive system, really nice interior for a Subie
Cons
Hate? Nothing, really - though the styling's a little frumpy and there's this weird bias against station wagons. Keep in mind all the real soccer moms are driving SUVs nowadays.
Ideal Urban Assult Wagon - Tankish Build, Always Capable, Forgettable Styling, Lovely Interior. — I call her Moya, and she's a hell of a car. Subaru, back in 2001, realized their Outback was lacking in power and refinement. The old four-cylinder was a great engine as long as you took care of it, but it had issues with head gaskets and timing belts. The flat-six, new for that year, took care of that, as an all-new, bespoke engine for the Legacy/Legacy Outback models. It spits out 212 HP and ft/lbs of torque, and you get a big chunk of that torque right off the line, making the car feel swifter than it really is. Which, around town, is pretty nice. The Outback isn't the *perfect* car for any job, but it's the perfect car for ANY job. Shuttling people around? Road trips? Light off-roading? Trudging through snow and rain and whatever else? Moya's got your back. She will nom all of your cargo and not complain a bit. A nice thing about these cars is how DIY they are. The only real maintenance thing I've run into was that the pulley bearings on the front of the engine (specifically, the tensioner ones) tend to get clogged and break around 60K miles (and in my case, 10 years into the car's life). Changing them is pretty simple, as is replacing the serpentine belt. You can swap headlight bulbs in about 15min with hand tools. Reliability rocks and she runs like a top. Interior is very nice, and will surprise you if you've sat in other (even more recent) Subarus. The VDC model was completely loaded when they built her, with extra sound deadening to dampen road noise, and even came with a snazzy McIntosh stereo system. While it's somewhat dated compared to high end stereos of today, this was about the coolest factory stereo you could get in 2001. It's lasted brilliantly, and only now is one of the speakers starting to show its age. I plan to keep the awesome analog head unit and upgrade the front speakers. Just about the one thing this car isn't is a sports car, but why would you want it to be? She handles well enough to get out of the way of semis and crazed North Carolina drivers in their massive Ram Laramie Cummins Brokeback Edition pickup trucks, and will beat the pants off a SUV or crossover in the agility department. On a nice set of Michelin Primacy tires, she's rock solid even in Georgia monsoon season with oil on the road and she'll gladly schlep you and your buddies across the country, only occasionally requesting an oil change and some gas. I plan to keep her for years to come. Bottom line: she might not look like much, but she's got it where it counts, kid.
Primary Use: Commuting to work
theelements23

writes:
2001 Subaru Outback Limited Wagon
Review
Pros
Good fuel economy. AWD is great. :)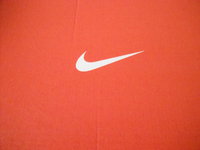 Interceptor

writes:
2001 Subaru Outback Limited Wagon
Review
Pros
All wheel drive, handling in all conditions, Quality, Craftsmanship
Cons
Wind noise is poor because of the tweeters, Head gasket every 100,000 miles,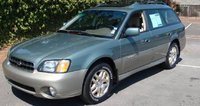 245,000 Miles Currently, Great Value, Great Car, — You'll look forward to snow days... It's fantastic and still love driving it, especially in the winter. Considering other brands charge a $5000 premium for their AWD I'm completely satisfied. This Subaru has been a gem reliable and economical. Even with 245,000 miles everything still works and quality has been great there have been no broken interior parts, only had the bulb burn out for the drivers side heated seat (dealer wanted $120 to fix so it no longer lights).
Primary Use: Commuting to work
Emily

writes:
2001 Subaru Outback Limited
Review
I Love Iittt — My car rocks and I love iiitt! It has an oil leak but...its old so its okay! Its real pretty, the paint has damage from the previous owner letting it bake in the sun, but thats easily fixed. High miles but still works real good:)
Primary Use: Commuting to work
Kris

writes:
2001 Subaru Outback H6-3.0 VDC
Review
Pros
*Safety ratings are among the highest of any car: LATCH child seat mounts (not standardized until '03 or '04), all-wheel-drive, side airbags, 4-wheel disc brakes and ABS, traction control and an extremely rigid chassis.

*Lots of cargo space, even for a wagon.

*Other beefy build attributes including suspension, plastic trim and hefty tire dimensions help ensure road worthiness against the potholes and shopping carts.

*Great towing capabilities for a car.

* Surprising acceleration--once you learn how.

* Plenty of luxury car amenities in the VDC model.


Cons
*Oil leaks

*Rear seat space for rearward-facing child seats

* Out-of-sync granola mom styling

*Great-sounding top-end McIntosh sound system has dramatically-outdated controls and display.
Safe, Solid, Practical, And Powerful...but Leaky. — It's been a very good car at 100,000 miles I still have a lot of faith that it will remain a safe and sensible family car for years to come. The H6 engine provides plenty of power and very good acceleration once you figure out how to manage the throttle (the traction control system does not hesitate to interject when putting the pedal to the floor, and you can't manually turn it off). I've also had the mixed fortune of demonstrating how well the vehicle dynamics control (VDC) works in assisting with lateral stability, and I can say that it is impressive. It definitely safe to say that traction is not a problem in this car. The car makes a good towing vehicle as well. The 6 cylinder powerplant delivers adequate torque will pulling, and the extremely rigid chassis and disc brakes all-around make for a reassuring towing experience. Unfortunately, in the long-standing tradition of the Subaru...it leaks...and leaks. The car has been plagued with minor seepage since we bought it at 68k miles. These leaks are various and typically minor in their severity, but also fairly expensive to repair. Overall, I would certainly recommend the Outback--6 cylinder VDC model specifically, as a smart alternative to SUVs and minivans for small families.
Levin

writes:
2001 Subaru Outback Base Wagon
Review
Pros
AWD, engine size, comfort, reliability.
Cons
Transmission is a little slow
Alexander

writes:
2001 Subaru Outback Base Wagon
Review
Pros
Alesome car that is quick and light
Cons
Not very powerful, and the 00-04 have headgasket issues
Love This Car — What can i say, it's a Subie. It's reliable and solid as a rock, it is meticulously detailed inside and out and well taken care of. I learned the ins and outs of this car and could take it out and put it back together again. It's what makes a Subaru, a Subaru
Mehul

writes:
2001 Subaru Outback Base Wagon
Review
Get It If You Like To Drive In The Rain. — Great fun cause of the AWD! Sluggish pickup, small brakes, but once you start powersliding you forget about all of that! Great car to own but the maintenance regiment seems to be somewhat costly. That is about all I have to say.
Primary Use: Commuting to work
jmdenali

writes:
2001 Subaru Outback Base Wagon
Review
Cons
Subaru has little expesive quirks that cost $$$ at the dealer to fix.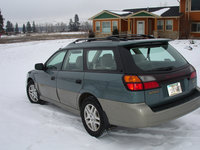 Great Car. — Great Car in the snow... We have awesome back country trails here in the mountains.. the car lives up to it's name. Once climbed a 60 - 70 degree 100' rocky incline... made it effortlessly. I would recommend this car. Buy it used... over 25K new!
Primary Use: Commuting to work
Displaying 1 - 10 of 25 2001 Subaru Outback reviews.
Looking for a Used
Outback
in your area?
CarGurus has
13,870
nationwide Outback listings starting at
$1,700
.