Third Avenue Motors Inc.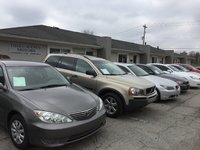 Hoy
9:00 A M - 7:00 P M
(Abierto ahora)
Mostrar horas de atención
Ocultar horas de atención
Buscar usados
Buscar nuevos
Por auto
Por carrocería
Por precio
Filtrar resultados
Otros concesionarios cercanos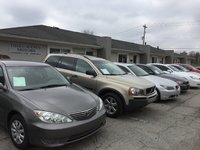 Hoy
9:00 A M - 7:00 P M
(Abierto ahora)
1081 Third Avenue S.W. Suite 4
Carmel
,
IN
46032
Evaluaciones del concesionario
Todas las evaluaciones son de visitas verificadas al concesionario. –
Más información
Awesome guys really nice and transparent about their cars and I purchased a car from them Friday afternoon really Nice car. And I live out of state so dealership call me made sure I was safe home already. They care about the customer and will work with you on a deal if the offer is fair. I hope to purchase a new car for my girl too.
Did not end up buying the car, but this dealer was very nice and helpful.
Sam was a treat to work with! We would buy a car from him again...
Mostrar evaluaciones anteriores del concesionario
14
It was a great experience,I glad to have met Sam.
Excellent people, very honest and very helpful
I emailed the dealer through cargurus and Sam responded very promptly, I was treated fairly and he listened to my needs. I came from out of town to see the car, and Sam was very honest, the car was in the exact condition he told me it was in, I bought the car, and Sam explained to me the process as we went along. Sam was fast yet thorough, I would definitely recommend him, and would buy from him again. I had a great buying experience.
Sam was very friendly and honest. The car was not in great condition but ran and drove great. He told me over the phone what was wrong with the car. He also provided a carfax.
Very informative about vehicle. It was just a little to rough for us.
Sam was quick to respond to our inquiry and provide the info we needed. He impressed us as honest and was courteous in all of our interactions. We were able to negotiate a deal quickly and believe we got a fair deal. We are happy with our vehicle and would buy from 3rd Avenue Motors again.
friendly service and a fair price
This dealer is a pleasure to work with. He's honest and very forthcoming. You can't ask for more than that in a used car dealer!!!
Enjoyed working with Sam, very upfront on everything. Took car after purchase to mechanic and confirmed it is a very solid used car. Plan on working with Sam again.
Great buying experience! Sam is a great guy. I'll definitely check back with him the next time I need to buy a car.