Sullivan Honda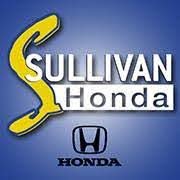 45 Migeon Ave
Torrington
,
CT
06790
Mapa e indicaciones
Ventas: (860) 650-1753 Servicio: (860) 496-5010
Hoy
7:30 A M - 8:00 P M
(Cerrado ahora)
Mostrar horas de atención
Ocultar horas de atención
Buscar usados
Buscar nuevos
Por auto
Por carrocería
Por precio
Filtrar resultados
Otros concesionarios cercanos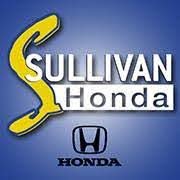 Hoy
7:30 A M - 8:00 P M
(Cerrado ahora)
45 Migeon Ave
Torrington
,
CT
06790
Evaluaciones del concesionario
Todas las evaluaciones son de visitas verificadas al concesionario. –
Más información
5 dic. 2019
Respuesta del concesionario actual:
Hi, thank you so much for your positive comments about Sullivan Honda! If you ever need anything else from us, please feel free to give us a call or stop by. Have an awesome day!
Nice folks, helpful and friendly. I contacted Wes via email about a truck (new Honda Ridgeline) they had in the color I wanted. They matched another local dealer's price. He was able to quote two accessories I wanted as well. I arranged for a test drive. No high-pressure. David met with me right on time, we took a test drive & he explained everything about the truck. I declined the tonneau cover (going aftermarket) but went ahead with the running boards as I had no interest in spending a couple of hours disassembling and digging into the stock wiring. They threw in a set of front door checkers for me to install in the rear doors so they open fully (half-hour install in my driveway). I arranged to pick it up the following weekend. Their installation of the running boards was clean & neat. The truck was pretty well cleaned except for yellow pollen deposits in the corners of the bed and leaves/needles in the bed/trunk gap. David explained everything to my wife & we were good to go.
David was very helpful. He got back to me on a Sunday and set up a time to meet with me the next day. We met a few times that week where David reviewed different scenarios and pricing options for multiple cars and by Friday I was in my new car. Thanks David for making this experience so easy and enjoyable.
To be determined... I purchased the vehicle from Sullivan Honda that was listed (2014 Mini Cooper Roadster) before I left the parking lot, I took a sticker off off the windshield where a half dollar sized star shaped crack was exposed, I went inside immediately & told the salesperson who came out looked at it & said that I could get it repaired near where I lived with the solution that would not allow the crack to spread any more.... I just purchased this vehicle, I don't want a crack that size in the middle of it, I wanted a new windshield which was quoted at approximately $350. I then got home and when I went to open the hood to check the oil & other fluids, I noticed that the front grill has a "clip" that is broken & it needs to be replaced... they asked me to take pics and email the pics of the crack & the grill... I have done so & will follow up when ALL is said and done... Thank you... ☺️ Btw, up to this point, everything seems to be fine, I just hope they will do the repairs
Joe was a courteous, knowledgable, and patient salesman. He showed a lot of interest and ambition without being pushy. We didn't find the car we were looking for but I would definitely return to Sullivan.
Mostrar evaluaciones anteriores del concesionario
3
Had a 9:15 am appointment. Drove over an hour to get there, arrived early and was told the van sold the night before even though appointment was confirmed after 5pm the previous day. Asked me at the same time if I wanted a new one! Bait and switch or incredibly poor internal communication!
Contacted promptly and the staff was great.