Porsche Plano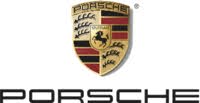 We make it easy - we'll buy your car with a check that you can deposit
the same day, our pre-owned vehicles come with a 5-day return policy* and we'll
even sanitize your vehicle so you can buy and service safely. Now that's
easy. Schedule an appointment today!

*Money-Back Guarantee is valid for 5 days or 250 miles, whichever
comes first. See store for complete guarantee, warranty and service contract
details.
5924 W Plano Pkwy
Plano, TX 75093
Mapa e indicaciones
Ventas: (469) 273-1553 Servicio: (888) 203-5281
Hoy
8:30 A M - 8:00 P M
(Abierto ahora)
Mostrar horas de atención
Ocultar horas de atención
Inventario

Evaluaciones de ventas (43)
Actualización sobre el COVID-19: Nuevos servicios sin contacto físico para que te mantengas seguro.
Se muestran 1-15 de 91 avisos
Otros concesionarios cercanos