Parker Toyota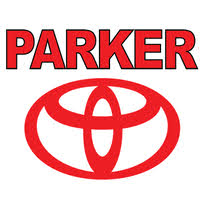 470 W Kathleen Ave
Coeur D Alene
,
ID
83815
Mapa e indicaciones
Ventas: (208) 314-2773 Servicio: (208) 765-8228
Hoy
8:30 A M - 8:00 P M
(Abierto ahora)
Mostrar horas de atención
Ocultar horas de atención
Buscar usados
Buscar nuevos
Por auto
Por carrocería
Por precio
Filtrar resultados
Otros concesionarios cercanos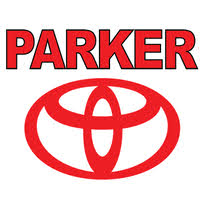 Hoy
8:30 A M - 8:00 P M
(Abierto ahora)
470 W Kathleen Ave
Coeur D Alene
,
ID
83815
Evaluaciones del concesionario
Todas las evaluaciones son de visitas verificadas al concesionario. –
Más información
Dealership willing. Too many salespersons involved in getting to the final deal.
7 nov. 2019
Respuesta del concesionario actual:
Hi Craig. I'm sorry that there may have been "too many cooks in the kitchen" during your recent purchase. We always do our best to ensure that our customers get the best service possible, so sometimes this means help comes from more than one person. We'd be happy to make adjustments for your next visit to ensure that it is a better experience!
The truck was sold shortly after I called I talked with three people at the dealership and everyone was very professional and courteous Thank you!
excellent communications, lots of information provided, Very frank and candied.
Contacted dealer through CarGurus messaging. Dealership got back to me within 10 minutes. Was provided more information about the car and a trade-in estimate on my car. With a deposit, the dealership held the Highlander for a day, we live 300 miles away. The Highlander was as described on CarGurus, and the dealership was friendly and professional. Was a very easy transaction. They were even able to get the best financing for us.
Awesome dealership to work with. Love my new car.
Prompt reply, but I changed my mind and did not test drive this car.
Great people. Honest and fair
Awesome, I'm the one that bought this Denali, Thank You cargurus
The truck we were interested in sold before we got there but our sales agent listened to what we were looking for and was able to find a different Tacoma for us to purchase.
Responded to me quickly!!!
I don't usually write reviews or give 5 stars because there is always ways to improve but the staff at Parker Toyota was outstanding in meeting my needs no Hassel, timely responses, always profesional, and knowledgeable about their prodcuts. Thank you for the great experience.
We texted back and forth and all I got was lie after lie, I don't know why I wasted my time after being in their dealership last fall, the sales pressure I had to put up with then should have made me to never want to deal with these people ever again. This time they just lied over and over regarding what the NADA book value was on the car I was interested in. I have read reviews from other unhappy customers so sounds like standard practice at parker toyota
We haven't made a purchase. We're investigating our options. Parker Toyota has responded to every request in a timely fashion and has not pressured us.
The first rep I worked with first must not have spoke English because what I asked to see and what he showed me were very different things. Worked with another rep after that names Shea. Great rep and seemed to care what I wanted. The financial department is what I have the biggest issue with. After signing at a price that was already higher than what we had agreed on earlier, they called me the next day to say it was going up another 18 dollars a month. I know it wasn't that much money but the principle of the thing was just a type Cal used car lot. Probably won't be ever going there again.
Mostrar evaluaciones anteriores del concesionario
31
They were very prompt and gave me the information I needed.
I have purchased 4 vehicles from Parker and been very satisfied every time. They focus on excellent customer service and pay attention to detail. When I emailed them, they got right back to me and did not pressure me in any way. I got the car I have been looking for at a price I feel was fair.
Great customer relations.
Easy to work with and were prompt in response! Good experience! Very professional and thoughtful with my concerns throughout the process. Purchased the car!
They were polite and helpful over the phone, but did not have the vehicle I was interested in at the time.
Didn't respond here and went down in person. Salesman was nice, manager was very rude.
Dealer contacted me very quickly. So far a good experience. Did not go to the dealer as the car was sold before I could but the dealer notified me so that I did not have to make the 45 mile trip for nothing. I appreciate that.
I Came to the lot and was intoduced to my sales associate by another guy that was there (This was the guy I was texting about the car. He had told me the car was a non smokers car.) I got in the car to find cigaret burns In the drivers side front and back. Next we deove the car and I turned on the heat to see how it worked and to see if I could smell any smoke. The sales men quickly complained so I turned it off.. The whole drive he was mostly silent other than to pressure me with a "Im not trying to be a salesmen but this car will probably sell tomorrow." Comment. The whole deive was awkward and silent. So we get back to the dealership and I ask him to take the price down becuase Of the issues stated before plus some others like holes in the leather seat a plastic piece to the head rest missing, scratches etc.. He would not go down that much. So I looked him in the eye and said thanks for your time but this wont work. So then he asked what he could do for me to buy the car and I said I wanted my payments lower amby lowering the car price more. Which he did not. He tried to fool me by just extending the payment length. I told him again that it wouldnt work. And he snapped at me and said "you said if I got your payments here you would get the car." He kept pushing me around and being rude untill I left. After I had left I got a text saying "hope to see you tomorrow." From the dealership. I expressed my concernes to this guy and he ignored my texts for days untill the car sold to only tell me it had been sold. If you send a texts that implies you will be working the next day I expect a reply. This is not a place for a first time buyer or any buyer at all. I would reccomend taking buisness elsewhere becuase they are rude, disrespectful, pushy and ignorant. This was by far the worst expirience I have had.
They contacted me, but didn't have the car with all the options I wanted.
Very fast, easy and nice experience.
Great! I bought the car and am very happy with it so far :)
I purchase the truck and Parker Toyota did an outstanding job getting the transaction completed. I would recommend this dealership.
Tim and Allen gave a timely and professional response to my questions absent any high pressure sales tactics. I appreciate dealers like this one. Thanks again, Scott.
Just a pleasant experience overall! Good price. No pressure from salesman. Smooth financing.
Called back right away and answered all my questions
Testable dealer I drove over 50 miles to look at a pickup when I got there they could not find it. After a hour looking it was at a shop. Said it would be available that Wednesday so I whent back that Wednesday to look and drive but no pickup they sold it the day befor no phone call nothing a big waist of my time and money