Motion Classics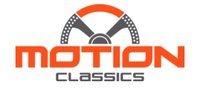 Hoy
9:00 A M - 8:00 P M
(Cerrado ahora)
Mostrar horas de atención
Ocultar horas de atención
Buscar usados
Buscar nuevos
Por auto
Por carrocería
Por precio
Filtrar resultados
Otros concesionarios cercanos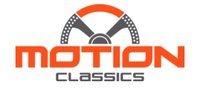 Hoy
9:00 A M - 8:00 P M
(Cerrado ahora)
209 E Ben White Blvd
Austin
,
TX
78704
Evaluaciones del concesionario
Todas las evaluaciones son de visitas verificadas al concesionario. –
Más información
Great experience. Eric let me see and drive the car on a late Saturday night. Replied to all my further inquires promptly and at various times throughout the days that followed. We completed the process 95% digitally and he agreed to do an oil service that the car needed. Overall it felt like a concierge experience! I'm very happy with my purchase.
Really nice cars and very professional people and atmosphere. They are car enthusiasts as well.
The dealer was extremely knowledgeable and I will be back to him to buy future cards.
3 jun. 2019
Respuesta del concesionario actual:
Thank you for the love John - you guys were a pleasure to deal with. Enjoy your new BMW, and we'll look forward to seeing you in the future!
Very quick response and accommodating. Awesome communication without being overbearing.
3 jun. 2019
Respuesta del concesionario actual:
Appreciate the feedback - it was nice doing business with you...All the way from Indiana. Hopefully this springtime weather finally has you out mashing the gas on that Shelby! Such a beautiful beast - Enjoy!
Eric was fantastic! He worked well with me to get this deal done so my husband could drive off the property with his new birthday present ON HOS BIRTHDAY!! This birthday & Valentine's Day gift is going to be hard to beat. Eric helped make that happen! Great deal, Great Car, Great Experience with the Dealer! Highly Recommended!
16 feb. 2019
Respuesta del concesionario actual:
Thank you Theresa - your husband was a deserved man to be given that Shelby! Solid guy, and OCD enough to be a good steward of that Beast! He brought us officially the cleanest trade-in we've ever received...you guys were great to work with. Enjoy!
We had a great experience working with Motion Classics. Eric was prompt in his responses and very helpful. We would recommend to others. We love our new car!
16 feb. 2019
Respuesta del concesionario actual:
Thank you for the kind words Meagen - your 2018 Lexus GX460 was literally 'like new'! You guys saw the deal, and struck first, leaving a pool of disappointed people in your wake - nice work!
Eric has been amazing to work with! He always responds to any texts, emails and/ or calls and made the process of buying a car from out of state really painless. He is very honest and not at all pushy, I would do business with him anytime again. I know I'll be checking his inventory when it comes time to purchasing my next car! Thanks Eric!
Eric was phenomenal ! Straight forward, courteous, knowledgeable, and sincere in taking care of each of his customers. I flew from Orlando, Fl. to actually buy this Tesla, and I couldn't be more please with the condition of the vehicle, and the service provided by Eric. He even picked me up at the Airport to take me to my new car ! I highly reccomend Motion Classics and especially Eric. Fabulous experience !!! Rick M. New Smyrna Beach, Fl.
Eric was awesome to work with! He contacted me back immediately and answered any and all of my questions. I was nervous because I was an out of state buyer but he had no problem helping me. Car was exactly as described it was clean and ready to GEAUX! Went and picked up the car and absolutely love it I will keep looking at his inventory for any future purchases I will also recommend him to anyone!
Eric was great to work with. He was very responsive and communicative. He supplied all service records and ownership history. He was easy to work with on my trade in and there was no need to haggle on pricing since the car was fairly priced. There was no pressure during the whole process - very easy, great experience. Would recommend to anybody!
Mostrar evaluaciones anteriores del concesionario
15
Overall great experience. Drove home in my dream car. Eric is easy to work with. Honest and friendly.
Quick response from them and super information exchange including known history of the car. Looking forward to working with them in the future
Put a deposit on a car through their PayPal account with a written understanding that full cash offer was to be wired the next day. I was going to have the car shipped. Received a text that they sold vehicle to someone else who came in with a check. Extremely dishonest in their proceedings.
27 jul. 2017
Respuesta del concesionario actual:
Hey Marc, I know we spoke after the fact and cleared up the misunderstanding. It was definitely more of a timing issue than an intentional wrong doing. This particular 2016 Volvo XC90 had a massive demand for it - which made it difficult to process all the offers that were being made. We did our best, and unfortunately the buyer handed us a check for the full amount prior to the receipt of your deposit. We of course refunded your deposit in full, and apologized via a the above referenced phone call asap. You mentioned you would attempt to retract the review, but we all lead very busy lives, an
Más ...
Fair, efficient process definitely recommend
I bought this beauty from Eric at Motion Classics. He was very professional and great at communicating in a timely manner. I definitely recommend him and motion classics!
20 feb. 2017
Respuesta del concesionario actual:
You definitely scored with your new Porsche 911 GTS!
Pleasure dealing with you - and look forward to helping you with your next upgrade...
Easy process, professional and car was as described.
Responded quickly. Very professional. Supplied all service records and detailed ownership history. No pressure. Fair deal. Great experience.
15 ago. 2016
Respuesta del concesionario actual:
Our pleasure Steven, you were equally professional and nice to deal with. Thank you for your business, and enjoy one of my all time favorite vehicles - Black on Black Range Rover Supercharged!
Very easy process. Felt comfortable the whole time.
13 ago. 2016
Respuesta del concesionario actual:
We're glad to hear it. We constantly strive to make the car buying and selling process as easy and seamless for you as we can.
11 jul. 2016
Respuesta del concesionario actual:
Thank you! Enjoy your vehicle.
15 ago. 2016
Respuesta del concesionario actual:
Thank you Kris! We appreciate your business, and absolutely know you will enjoy your new Ferrari!